Throwback Thursday: Poetic praise
In a form as old as Ancient Greece, this Throwback Thursday we travel back in time and revisit an elaborate lyrical poem praising Baylor College of Medicine.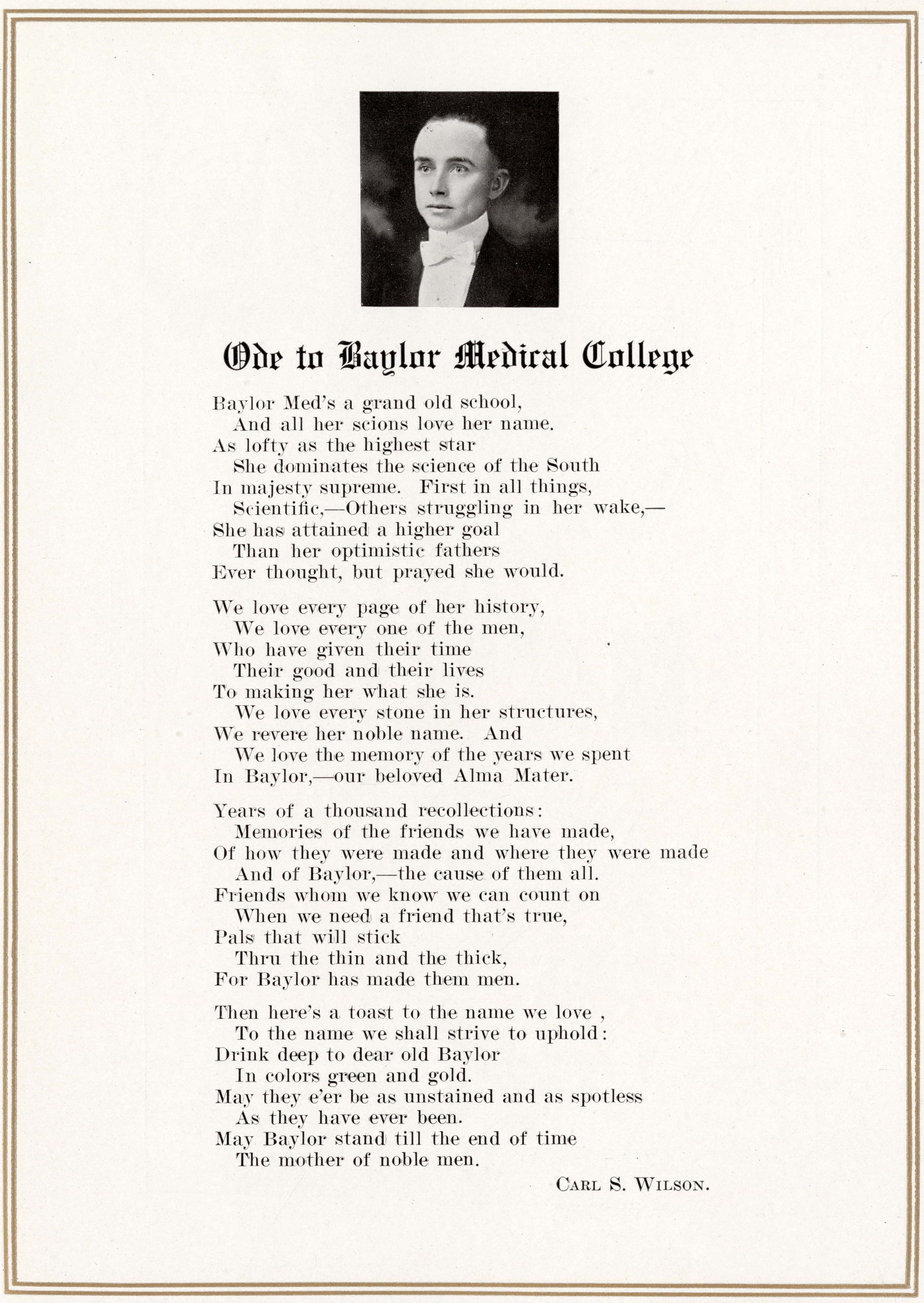 In this image, courtesy of the Baylor College of Medicine Archives, found in the Baylor University Round Up Yearbook from 1918, Carl S. Wilson rhymes his way through praising the College.
Are you a medical student with your own flair for poetry? Submit your work to be considered for the 12th annual Michael E. DeBakey Medical Student Poetry Awards.
Need more relics from the College's past? Explore our trips down memory lane in Throwback Thursdays past.