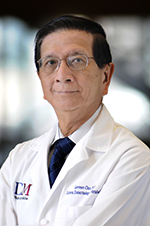 Chan to deliver visiting professor lecture
Dr. Lawrence Chan, professor of medicine and of molecular and cellular biology and the Betty Rutherford Chair in Diabetes Research, will serve as a 2014 James H. Horner Distinguished Co-Visiting Professor at the University of Tennessee Health Science Center. Chan, who is also director of the Diabetes Research Center, will deliver a lecture as part of an alumni weekend activity focused on diabetes. James Horner was a medical student who died shortly before his graduation. His degree was awarded posthumously, and his family established the distinguished professorship in his name to promote education, compassion and academic excellence.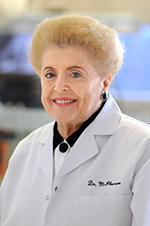 McPherson honored for ophthalmology work
Dr. Alice McPherson, professor of ophthalmology and founder of the Retina Research Foundation, has been selected for the oldest and most prestigious medal in ophthalmology, the Gonin Medal. It will be presented at the World Ophthalmology Congress in Tokyo in April. The Gonin Medal and diploma is awarded every four years to an ophthalmologist who is notable for outstanding work or research. It was instituted by the University of Lausanne in Switzerland and the Swiss Ophthalmological Society. The recipient is selected by the International Council of Ophthalmology Board of Trustees.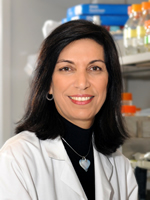 Zoghbi to receive neuroscience award
Dr. Huda Zoghbi, professor of neuroscience, pediatrics, molecular and human genetics and neurology, is the winner of the Edward M. Scolnick Prize in Neuroscience. It is awarded annually by the McGovern Institute for Brain Research in Cambridge, Mass., to recognize outstanding advances in the field of neuroscience. Zoghbi will receive the award and deliver a lecture "A neural tipping point: MeCP2 and neuropsychiatric disorders," followed by a reception, at the Institute April 30.