Coping with diabetes during the holidays
The holiday season means taking quality time to spend with family and friends and taking time to relax from our usually hectic lives. But it also means food: platters of mouth-watering meats like turkey and ham, side dishes like garlicky mashed potatoes, stuffing, green bean casserole, and of course, the desserts – pumpkin pie, cookies, and whatever dishes are tradition at your family's table.
Although the holiday season should be a time of joy and appreciation, it's easy for anyone to overindulge in food. It can always be more difficult to remain entirely in control of what we eat when we're not cooking our own meals at home on a regular evening, but we should all be careful not to overindulge too much during the holidays, especially for individuals with diabetes.
Dr. Luis Rustveld, registered and licensed dietitian and assistant professor in the Department of Family and Community Medicine at Baylor College of Medicine, provides tips for helping those with diabetes – and really, anyone – cope with the spirit of indulgence during the holiday season.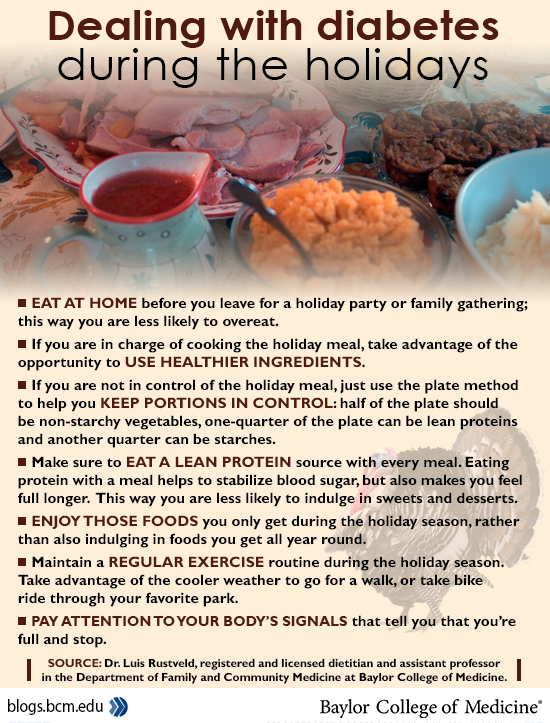 Read more
-By Andy Phifer and Jordan Magaziner