Dear BCM: Congregating at the Cullen Building
Then versus now –  this week, we take a look back at how the College has changed as we celebrate 70 years of victories in Houston.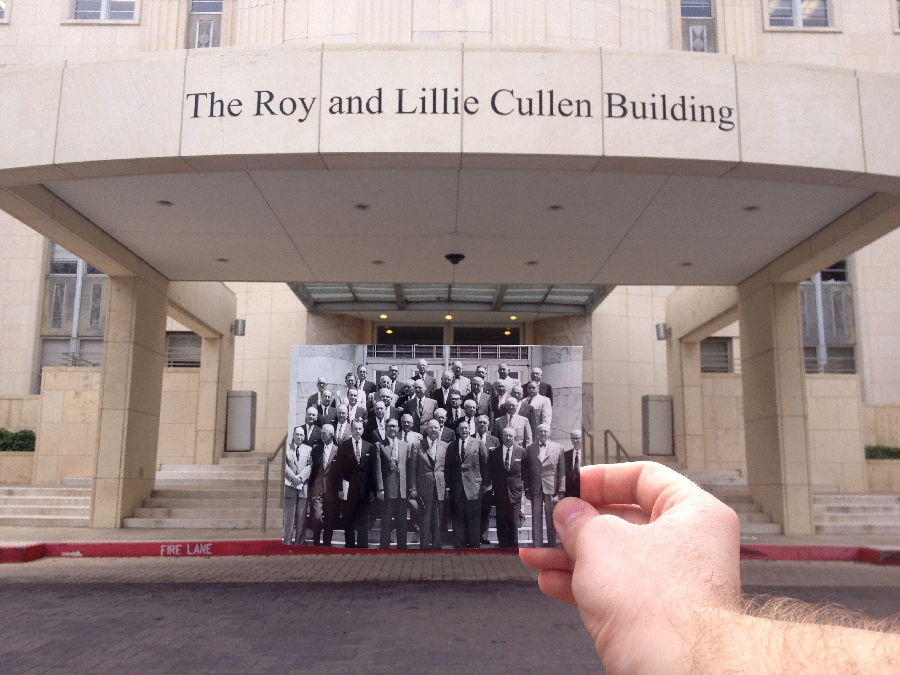 In this April 1956 physical photo, members of both the Baylor University College of Medicine and Baylor University Board of Trustees posed outside the Cullen Building following a joint trustee meeting. While the front of One Baylor Plaza has seen some minor changes, the facade and the Alkek fountain are iconic Baylor College of Medicine landmarks today.
Dear BCM is modeled after the website and book Dear Photograph, a website named one of Time magazine's 50 websites that make the Web great. BCM staff attempt to match old snapshots, taken during a time when people still used film to capture images, with their present-day setting to blend the image where you can see both the past and present.
-By Andy Phifer and Audrey M. Marks