Unlocking the Secrets of Maternal RSV Immunization: What Every Parent Should Know
On  May 18, 2023, the FDA voted to approve Pfizer's bivalent RSVpreF (Abrysvo) vaccine for pregnant women to protect their newborns against respiratory syncytial virus (RSV). The Centers for Disease Control and Prevention (CDC) officially recommended the maternal vaccine on Sept. 22, 2023. The CDC recommends vaccination during RSV season (September-January) for those 32-36 weeks pregnant. As long as the vaccine is given two weeks prior to delivery, the newborn will be protected.
RSV is a common virus that typically causes cold-like symptoms but can lead to severe illness, hospitalization and death, especially among children younger than 5 years of age. Worldwide, an estimated 6.6 million cases of RSV occur among children each year, resulting in about 45,000 deaths. Moreover, 70% of hospitalizations due to RSV also tend to occur within the first six months of life, which is a considerable burden both for parents and society. At Texas Children's Hospital, we are already seeing many admissions of infants with RSV bronchiolitis this year. It is a terrifying situation as a new parent to see your infant struggle to breathe, and anything we can do to prevent that is so important.
Dr. Flor Munoz, associate professor of pediatric infectious diseases at Baylor College of Medicine, is an expert on maternal immunization. Here are answers to frequently asked questions about maternal RSV immunization based on a discussion with Munoz.
What type of vaccine is the new maternal RSV vaccine?
This is a preF (prefusion) vaccine. The virus has a surface fusion (F) protein that it uses to bind to a cell before infecting it. This protein has two conformations: prefusion and post-fusion. The Pfizer RSV vaccine delivers prefusion surface protein that acts as an antigen and produces a robust immune response. Previous research focused on the post-fusion confirmation, which produced only a weak immune response.
Why should pregnant women receive this vaccine?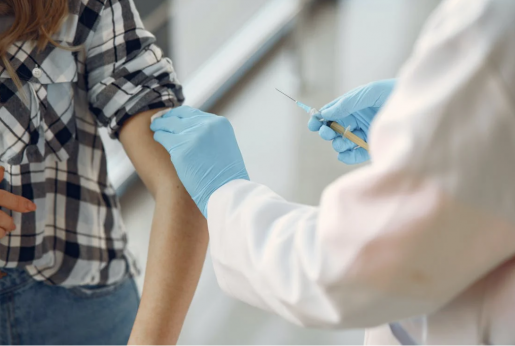 The maternal RSV vaccination seeks to prevent RSV infection among infants between zero to six months of age who are most likely to be hospitalized due to the infection. Partly due to the presence of maternal antibodies during the first six months of life, infants have a suboptimal immune response to vaccination. If immunized during pregnancy, the mother can pass down her antibodies to the fetus, providing passive immunity for the infant up to 6 months of life. There is also a potential for breast milk antibodies similar to other maternal vaccines such as Tdap.
What are the side effects of the vaccine?
Pfizer's RSVpreF vaccine has a similar side effect profile to many other vaccines, such as pain at the injection site and fatigue. Based on clinical trials, there has been some discussion about the association of the vaccine with prematurity. However, Pfizer representatives have said these differences were driven largely by data from South Africa and are not statistically significant. Based on efficacy and safety data, the FDA, on May 18, 2023, voted in support of approval of Pfizer's RSVpreF vaccine in the maternal setting. Please refer to the CDC for further information about maternal RSV vaccination.
By Dr. David Thomas, medical resident PGY2, pediatrics, Baylor College of Medicine, Dr. Lindy Upton McGee, assistant professor of pediatrics-academic general, Baylor College of Medicine, and Dr. Julie Boom, director of the Texas Children's Hospital Immunization Project.