Lifesaving medicine hits retail shelves THIS MONTH.  Should you stock up?
Overdoses are an epidemic reaching a new record with more than 100,000 deaths in 2022. They are the leading cause of death in people under 50. It's critical that more people know about overdoses and are equipped with medication to save a loved one or community member from overdose. Earlier this year, the FDA approved the opioid overdose reversal medication naloxone, commonly known by the brand name Narcan, to be sold over the counter nationwide. Narcan will arrive in pharmacies and big box chain stores this month.
Naloxone binds to but does not activate opioid receptors in the brain, and because it binds more tightly than any known opioid, it blocks opioids from activating those receptors, reversing the slowed breathing that leads to overdose death. Naloxone does not cause a 'high,' is not habit forming and it does not show up on a drug screening test. If someone is administered naloxone who has not used an opioid, there is no effect, so 'when in doubt, give it out.' Naloxone buys time, 30 to 90 minutes, to get the overdose victim to the hospital so that they can get additional treatment needed after the naloxone wears off and be linked to ongoing opioid use disorder treatment services.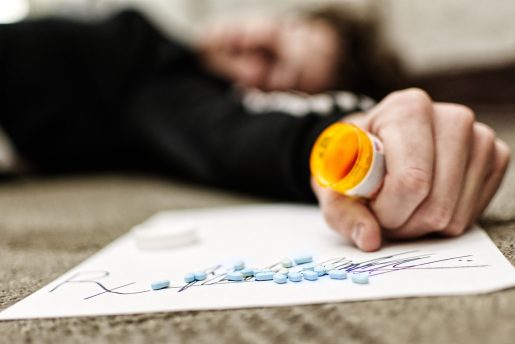 Who should have naloxone and know how to use it?
Anyone at risk for an opioid overdose:

People taking prescription opioid medications on an ongoing basis: you may be at risk if you inadvertently take too much or a loved one may be at risk if they either knowingly or accidently take your medicine.
People with an opioid use disorder, whether actively using or in recovery
People actively using substances they purchase 'on the street' i.e. from illicit drug markets whether online (e.g. the 'dark web') or from local dealers, as synthetic opioids like fentanyl are now found in nearly every type of 'street drug' sold, from counterfeit pills resembling and sold as Xanax, a benzodiazepine, or Adderall, a prescription stimulant for ADHD, to cocaine, methamphetamine, even cannabis. Recently, overdose deaths from counterfeit pills have skyrocketed, particularly in young people.
Anyone with a friend, family member or other loved one who is at risk for an opioid overdose.
Anyone who may encounter persons at risk for overdose in their community: on their commute, at work, in school, attending a concert, sporting event, an on campus or off campus party or just running errands.
If you're on the list and ready and willing to be prepared to save a life, you can get naloxone to keep at home, in your office, on your person, or in your vehicle, wherever you may be when encountering someone overdosing.
For training on how to recognize and respond to an overdose, including when and how to administer naloxone, check out the Houston Health Department's FRONTLINES webpage for brief videos and additional links to training resources. FRONTLINES+ is a Substance Abuse and Mental Health Services Administration-funded project to provide overdose education and naloxone distribution to professional and layperson first responders in the Greater Houston community.
By Dr. Alicia Kowalchuk, associate professor, Department of Family and Community Medicine at Baylor College of Medicine