Astro Ethics: Grand Ethical Challenges for Safeguarding Human Health in Outer Space
There is a well-established ethical and regulatory infrastructure that governs human research on Earth, but what happens when health research extends beyond Earth?
Astronauts and civilian space explorers are exposed to and experience a myriad of health hazards when they venture into low Earth orbit (LEO) and beyond. This unique experience makes them prime subjects for studying human biology and health research necessary to allow more people to explore space. What we learn from how the body adapts in space can impact healthcare here on Earth but how can we maximize learning while still protecting out-of-this-world explorers?
Human health research aboard private missions to space
As more humans visit space through commercial spaceflights and participate in health research during their missions, it is critical to consider the ethical framework that will guide human research during these missions. Faculty at Baylor College of Medicine are helping lead this effort.
Dr. Emmanuel Urquieta, assistant professor in the Center for Space Medicine at Baylor, and Jimmy Wu, instructor in the Center for Space Medicine and senior biomedical engineer in the Translational Research Institute for Space Health (TRISH) at Baylor, lead the EXPAND (Enhancing eXploration Platforms and Analog Definition) program. TRISH pursues and funds novel research to deliver high-impact, scientific and technological solutions that advance space health and help humans thrive wherever they explore, in space or on Earth.
EXPAND is a research platform that collects pre-, in- and post-flight health and environmental data from commercial space missions and houses the data in a centralized database, along with biosamples in a biorepository at Baylor. EXPAND research addresses a wide range of challenges humans face on spaceflight missions ranging from early detection and treatment of medical conditions to radiation, mental health, team dynamics and more. TRISH is combining the studies of multiple researchers to streamline the review and consent process for spaceflight participants, but also for researchers that would like to use the data collected.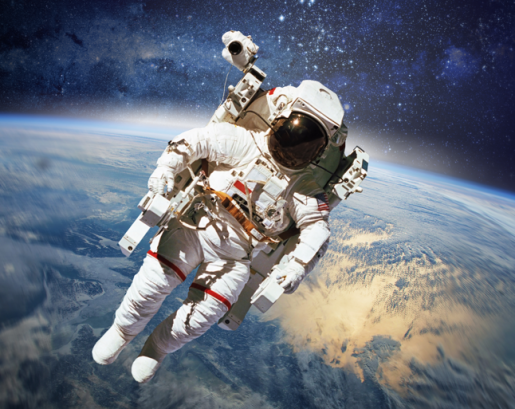 Dr. Eric Bershad, associate professor in the Departments of Neurology and Neurosurgery and Center for Space Medicine at Baylor and principal investigator of the Commercial Astronaut Data Repository (CADRE), leads the Institutional Review Board (IRB) protocol integration for all EXPAND projects, allowing for seamless integration of TRISH EXPAND research projects and retaining data and biosamples from volunteering spaceflight participants.
The IRB is a mandatory ethical step to ensure the protection of human subjects in research and applies to research conducted in both traditional settings and extreme environments including in space. The goal of CADRE is to preserve the data from commercial spaceflight missions permanently so future scientists can access the data to advance understanding of human health and performance in the spaceflight environment. These efforts have led to the need for formation of the Data Privacy Release Board, a multidisciplinary group of experts who will oversee release of sensitive astronaut data to future scientists.
More space explorers, more ethical challenges
The increasing and diversifying population of space explorers willing to participate in health research offers greater opportunities to understand how humans adapt and respond to space. While space health researchers are eager to see increased access to space exploration and a more diverse pool of spaceflight participants, regulatory and ethical needs are still evolving.
Nearly all human research during spaceflight has been overseen either directly or indirectly by government-sponsored IRB. With the expansion of space travel by a variety of different commercial companies, new paradigms are having to be established, and often non-NASA IRB including commercial and academic institutions will have to become familiar with the unique aspects of research during spaceflight, which may introduce additional ethical challenges.
Potential conflicts between the commercial companies own business interests will have to be mitigated in order to ensure safety and ethical conduct during human research studies on their flights. TRISH, the Center for Space Medicine and the Center for Medical Ethics and Health Policy are interested and engaged in filling the gaps in the space health research regulatory environment.
In December 2022, the three groups partnered to convene a group of space research industry leaders, medical ethicists and policy experts along with representatives from academia, government and spaceflight companies at the Banbury Center of Cold Spring Harbor Laboratory to develop an ethical framework for human research in private spaceflight. Dr. Vasiliki Rahimzadeh, assistant professor in the Center for Medical Ethics and Health Policy, whose research focuses on the ethical, legal and social issues of health data-sharing across emerging computing environments and who serves as chair of the Astro-Ethics Affinity Group of the American Society for Bioethics and Humanities, is leading development of a paper with learnings and next steps from this meeting.
It's an exciting time to be examining the ethical dimensions and implications of human activities in outer space. Researchers believe that what we learn in the early years of commercial spaceflight will be critical for ensuring the safety of future missions and has the potential to improve human health not only in space but also on Earth.
Want to learn more about this topic? Check out our upcoming virtual Bioethics Grand Rounds, "Astro Ethics: Ethical Challenges for Safeguarding Human Health in Outer Space" featuring Dr. Bershad, Dr. Urquieta, and Mr. Wu with moderator Drs. Vasiliki Rahimzadeh (organizer) on Sept. 13 at 5 p.m. CT. Register here.
By Madison Hever, senior communications associate for the Center for Space Medicine