Addressing hunger on the ground in Colombia
May 28 marks World Hunger Day, a time to reflect on a problem still faced by many people despite advances in agricultural technology and government policies. One area markedly affected by hunger is the department of La Guajira, Colombia. Home to the Wayuu, the largest indigenous group in Colombia, La Guajira is sparsely populated and suffers from high rates of acute malnutrition, which places patients at risk for infections and death. The Wayuu have their own language, Wayuunaiki, and a culture largely independent from the rest of Colombia. Their cultural and physical isolation from greater Colombian society has led to health inequities related to availability of food and water, as well as access to healthcare.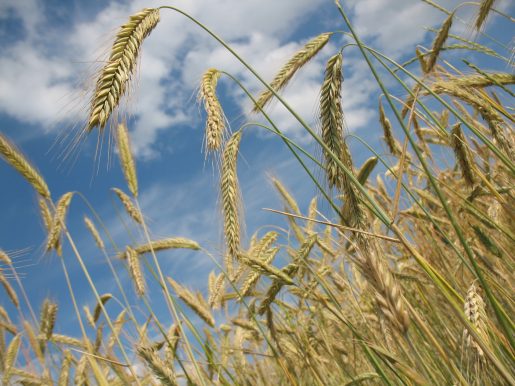 The Colombian government grants citizenship to all Wayuu people as a protected indigenous group, regardless of where they are born. In practice however, there are many hurdles to accessing these rights, including distance to healthcare facilities, a high percentage of births outside of hospitals or in neighboring Venezuela, lack of transportation and the language barrier. These barriers, when inadequately addressed, can lead to disastrous health outcomes for families in La Guajira. Many have spent their week's food budget on transport into the city, only to be told on arrival that they are ineligible for basic healthcare services. While a citizen's right to healthcare is guaranteed by the Colombian government, providers in the public system can only treat patients insured by an entidad promotora de salud, EPS. Enrollment in an EPS requires a birth certificate or other identity document, so Colombians lacking these documents are effectively denied their right to healthcare.
Fundación Baylor Colombia, founded in 2014 as a part of the Texas Children's Global Health Network associated with Baylor College of Medicine, is a Colombian non-government organization (NGO) that provides family-centered care and strives to reduce healthcare inequity in La Guajira. In close contact with community leaders, team members often drive hours through the desert on unpaved paths or motorcycle tracks to reach the rancherías, or villages, where Wayuu families live. An integral part of the team, promotoras are health workers who are Wayuu and speak both Wayuunaiki and Spanish to help bridge cultural and linguistic gaps between indigenous and Colombian societies. When cases of malnutrition are identified, the multidisciplinary team of physicians, nurses, nutritionists, social workers and promotoras provides comprehensive medical treatment and education. For cases that can be managed on an outpatient basis, the team travels weekly from house to house, greatly reducing the financial burden on the family and ensuring continuity. There are also two brick-and-mortar clinics that were constructed in areas to facilitate ease of access for patients from this vulnerable population.
Because Fundación Baylor Colombia receives its funding from donors, it can treat unregistered citizens and Venezuelan migrants independent of the standard healthcare system. For example, the foundation was recently alerted about a 2-year-old boy with Down Syndrome identified with severe acute malnutrition. As a Wayuu, he has a legal right to Colombian citizenship, but having recently migrated, he possessed only a Venezuelan birth certificate. Two months previously, he was hospitalized in Colombia due to the initial emergency and severity of his condition. Upon discharge, however, he was unable to continue outpatient treatment due to lack of affiliation with a Colombian health insurance plan. Without the prescribed therapeutic food and medicine, he relapsed, losing weight and falling back into malnutrition. Fundación Baylor Colombia visited this boy in his home, restarted treatment, and now monitors his health. A social worker is helping the family obtain documents to verify his citizenship, with the ultimate goal of connecting him to the public healthcare system.
Another of Fundación Baylor Colombia's novel approaches to address hunger in La Guajira is the Alimercambio program. An amalgam of the words alimento (food) and intercambio (exchange), Alimercambio was created to tackle both food insecurity and improve the environment by allowing communities in La Guajira to directly exchange recyclable materials for food and hygiene products. Similar to the Fundación Baylor Colombia clinical program, there are fixed exchange locations as well as weekly outreach trips to various communities. Founded in 2019 and increasing in scope every year, it has provided over 50,000 units of food and cleaning supplies to over 9,000 individuals and collected over 100 metric tons of recyclable waste.
La Guajira has rates of malnutrition and under-5 mortality many times higher than the national average, problems exacerbated by the lack of documentation and registration of citizens with the government as well as the rural and disperse nature of Wayuu society. There are many organizations working to assuage these inequities, however the scope of the problem is enormous and the need for additional funding and resources is evident. Currently, Fundación Baylor Colombia focuses on mothers and children in the districts of Manaure and Uribia, the areas within La Guajira with the most cases of malnutrition. While groups like Fundación Baylor Colombia can address the difficulties faced by many indigenous and undocumented people on a local level, additional programs and policy changes to address hunger on a larger scale are desperately needed.
More information about Fundación Baylor Colombia can be found in English at https://www.texaschildrensglobalhealth.org/colombia or in Spanish https://fundacionbaylorcolombia.org
By Dr. Michael Ferm, a fourth-year resident in Baylor College of Medicine's Dr. Kelly DeScioli Global Child Health Pediatrics Residency Program.