UV clothing can protect your skin
Daily sunscreen use offers excellent protection against harmful ultraviolet (UV) rays. However, for those wanting extra protection, sun-protective clothing can be a great supplemental safeguard. A Baylor College of Medicine dermatologist discusses how to use this type of clothing to your benefit.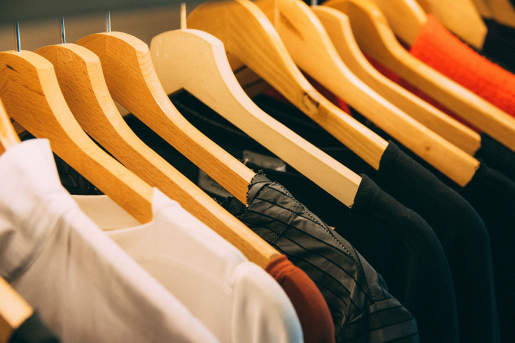 "UV- or photoprotective clothing is often treated with agents, such as titanium dioxide and zinc oxide nanoparticles, to boost ultraviolet protection factor (UPF)," said Dr. Vicky Zhen Ren, assistant professor of dermatology at Baylor. "This offers protection against UVA and UVB, both of which increase the risk of skin cancer."
When choosing UPF clothing, Ren recommends those with a UPF of at least 30. UPF is different from sun protection factor (SPF), which is specific to sunscreens. While SPF is calculated by measuring skin redness at different doses of UV radiation, UPF is calculated by comparing the average UV radiance to bare skin to the average radiance to skin covered by a particular fabric. A UPF of 15-24 indicates good protection, 25-39 very good and 40-50+ excellent.
Although these garments provide broad-spectrum photoprotection, protection can fade over time with laundering. Clothing not specifically treated with UPF chemicals still offer some degree of sun protection due to certain physical characteristics of the garment.
Factors that affect UPF include:
Fabric structure: A tighter weave and thicker fabric is better than stretchable fabric.
Fabric type: Polyester is better than natural fibers, such as cotton, nylon, silk, rayon and linen.
Color: Dark colors are generally better, as bleaching reduces UPF in natural fibers.
Dryness: Dry clothing is better than wet.
Fit: Loose/relaxed-fit clothing is better than tight-fitting.
Age: More laundered clothing results in fabric shrinkage and a tighter weave, leading to greater protection.
"Common clothing and fabrics that confer some amount of UPF include bleached cotton with a UPF of 8-14; non-bleached cotton with a UPF of 10-30; linen and silk with a UPF of 4-14; polyester athletic shirts with a UPF of 19-49; and denim blue jeans with a UPF of 50+," said Ren. "If you are unsure of your clothing's exact UPF rating, wear fabrics that have a tighter weave."
To get the maximum protection against harmful rays, use sunscreen as well. Ren says that while protective clothing protects against UVA and UVB rays, it does not protect against all visible light, which can exacerbate melasma, post-inflammatory hyperpigmentation and certain photosensitive dermatoses. Combat this by applying a broad-spectrum tinted sunscreen with an SPF of at least 30 on all sun-exposed areas.
Learn more about Baylor Medicine Dermatology. 
By Aaron Nieto