Dr. Thomas Kosten develops anti-Fentanyl vaccine
Each year, more Americans die from drug overdoses than in traffic accidents. More than three out of five of these deaths are the result of opioid use.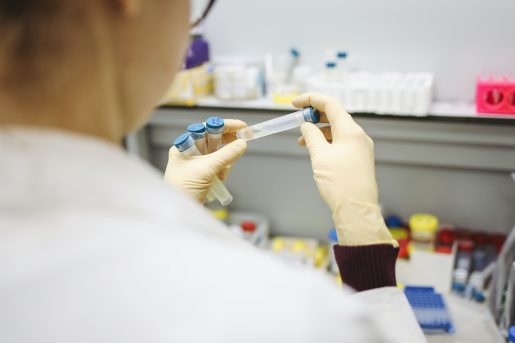 Dr. Thomas Kosten, Waggoner Chair and Professor of Psychiatry, Pharmacology, Neuroscience and Immunology, is pursuing a new approach for preventing abuse and overdoses from opiates, including fentanyl-laced opioids. Kosten and his team have developed an anti-fentanyl vaccine based on more than 35 years of Kosten's innovative work in vaccine discovery and development, including anti-cocaine and anti-methamphetamine vaccines.
Since 1999, the number of overdose deaths involving opioids – including prescription opioid pain relievers, heroin and fentanyl – has nearly quadrupled. It is characterized by four overlapping waves, each resulting in an exponential increase in death rates:
Beginning 20 years ago, Wave 1 emerged with the expanded use of prescription opiates (like oxycontin) to address chronic pain.
Wave 2 began in 2010, growing through a switch from legally prescribed opiates to illegally distributed semisynthetic opioids like heroin.
The defining feature initiating Wave 3 was the illegal manufacture and distribution of synthetic fentanyl opioids, beginning in 2013. Fentanyl remains the driving force in the U.S. overdose epidemic and is 50 to 100 times more potent than morphine.
Wave 4, in 2015, marked an increase in psychostimulants (such as cocaine and methamphetamine) combined with fentanyl, which further exacerbated overdose deaths.
The Process
While the FDA has approved three treatments for opioid use disorder – naltrexone, buprenorphine and methadone – all fail to prevent fentanyl overdoses.
Currently in the final stages of preclinical development, research to date shows the adjuvant selected for the anti-fentanyl vaccine is successfully and consistently producing antibodies to prevent fentanyl from entering the brain, thus blocking the brain's pleasure receptors from experiencing the highs associated with opioids.
"The level of antibodies produced is well beyond the level needed to successfully block the amount of fentanyl adulteration typically produced in the illicit drug market," said Kosten.
Kosten leaned on two lessons learned from the cocaine vaccine clinical studies for getting greater anti-drug antibody levels in the fentanyl vaccine. The combination of a different protein carrier and adjuvant in the fentanyl vaccine has resulted in "remarkable" anti-drug antibody levels, he said.
"We expected the adjuvant might double or triple the antibody levels, but we had not expected the seven to 10 times elevation that was produced."
Target market
This vaccine is designed for treatment centers, according to Kosten, and given to those who are at risk of abusing fentanyl. However, with opioids accounting for almost 75% of all drug overdose deaths in 2020 per the CDC, he said it shouldn't necessarily be confined to those already abusing fentanyl.
"We're enthusiastic about broad vaccination of abusers, because illicit fentanyl is being added to stimulants like Adderall and to counterfeit prescription opiates like oxycontin, and we don't have anything else that blocks fentanyl," he said.
Including these additional abusers who can "accidentally" ingest a fatal fentanyl overdose raises the potential vaccine candidate population to more than 6 million in the United States alone.
"We're not vaccinating people forever," Kosten said. "It's effective for about six months and then requires a booster of the vaccine for six more months of efficacy."
This post originally appeared in the newsletter of the Menninger Department of Psychiatry and Behavioral Sciences at Baylor College of Medicine.