Check in on relatives' health during holiday visits
For many, the holiday season means gathering with family to celebrate. While you're spending time with cousins or that new baby, a Baylor expert suggests taking time to check in on the health and well-being of elderly relatives.
Physical, mental and fiscal health are all important to people as they age, explains Dr. Robert Roush, director of the Texas Consortium Geriatrics Education Center at Baylor's Huffington Center on Aging.
"(Fiscal health) is just as important as physical health because financial health impacts overall health," he added. "Financial loss impacts available food, medication and other health services."
Roush said to look for signs of declining health or financial exploitation: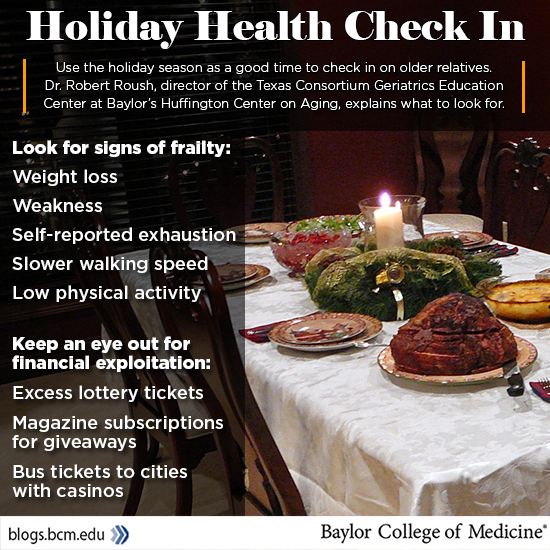 Read more about how to help an older relative if you see these signs.