The Importance of Specialized Care for Endometriosis
Women with endometriosis suffer for nine years, on average, before getting an accurate diagnosis.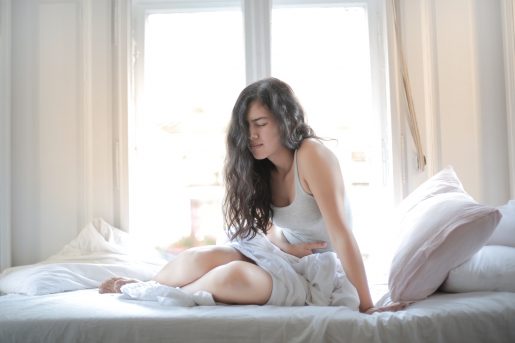 To prevent long diagnostic delays, seek help from an expert, advised Dr. Joseph Nassif, a minimally invasive gynecologic surgeon and associate professor in the Department of Obstetrics and Gynecology at Baylor College of Medicine and Texas Children's Pavilion for Women.
"A timely, accurate diagnosis from a specialist in endometriosis can save women from years of unnecessary suffering," Nassif said. "It can also prevent their condition from worsening over time and help preserve fertility."
The Search for Answers and Relief
Often, women will initially see their primary care physician – a family or general medicine specialist or their general OB/GYN – for help with the chronic pain. Or they go to a gastroenterologist, urologist or colorectal specialist, depending on when and where their pain occurs, he noted.
"Delays occur when the providers they turn to lack the specialized focus and in-depth experience required to diagnose and treat this notoriously challenging condition," Nassif said. "When no other obvious medical issues can be identified, diagnosis is difficult."
If there is a family history of painful periods (dysmenorrhea), a woman's pain may be deemed normal, "just like your mother or sister." Sometimes the woman's pain is attributed to stress. Without any identified cause, others are told the pain is all in their head.
The Many Benefits of Specialized Care
Nassif's message to women: "Don't give up. Find a specialist or a specialized center focused on endometriosis care and treatment, like the team here at Baylor. These centers of excellence combine the expertise of a variety of specialists who work together to assess, diagnose and treat patients, including gynecologists, pain specialists, reproductive psychiatrists, fertility specialists, pain specialists, pelvic floor physical therapists, urologists, colorectal specialists and thoracic surgeons."
If surgery is required, the surgical excision of endometrial tissue may require not only highly skilled gynecologic surgeons but also gynecologic oncologists, colorectal surgeons, urologic surgeons and even thoracic surgeons. Surgery has been found to be one of the most effective treatments for endometriosis.
Here's why it's important to seek out an expert in endometriosis:
They know the symptoms and can establish a differential diagnosis, exploring other possible conditions that could be causing your symptoms.
They communicate with other specialists and coordinate your care, streamlining the healthcare process.
They can help prevent progression of the disease through faster diagnosis.
They have the surgical expertise required for complex cases, including the initial surgery that is vital to assessing the disease stage and removing the endometrial implants, or tissue.
They provide counseling not only for the chronic pain women experience but also for fertility issues.
They offer regular follow-up care to monitor your condition and keep you updated on new knowledge, advancements and treatments for endometriosis.
To learn more about endometriosis and the toll it takes on millions of lives, join the Department of Obstetrics and Gynecology at Baylor College of Medicine as they host a special screening of "Below the Belt," a powerful documentary on women's health and healthcare told through the lens of endometriosis. This must-see documentary will be followed by a panel discussion with Baylor endometriosis specialists. Reserve your spot.
By Sharon Dearman, a writer with the Department of Obstetrics and Gynecology