A Team Approach to Breast Surgery
About one in eight women will be diagnosed with breast cancer at some point in her life. Most women have surgery as part of their cancer treatment, but there are different types of breast surgery with varying goals. Your doctor may recommend a certain surgery based on your breast cancer type, your medical history and your preferences.
Surgery may be done to:
Remove breast cancer along with surrounding tissue (lumpectomy)
Remove the entire breast to treat breast cancer (mastectomy)
Remove breast tissue but leave the skin, nipple and areola (nipple and skin sparing mastectomy)
Remove selected lymph nodes in the armpit (sentinel lymph node biopsy)
Recreate the shape of the breast after part or all the breast is removed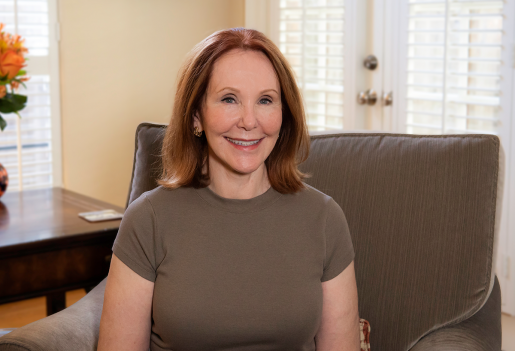 Judy Howell, a breast cancer survivor and patient at Baylor Medicine, was diagnosed with triple negative breast cancer with metaplastic features in 2019. This type of breast cancer is aggressive, likely to spread beyond the breast and more likely to come back after treatment. After talking with her Baylor breast cancer doctors at the Lester and Sue Smith Breast Center, Howell ultimately decided to have a double mastectomy.
The Lester and Sue Smith Breast Center is one of two National Institute of Cancer (NCI) Designated Comprehensive Cancer Centers in Houston. In the center, the oncologists, surgeons, radiologists, pathologists and others work together as a multidisciplinary team. The NCI recognizes centers around the country that meet rigorous standards for transdisciplinary, state-of-the-art research focused on developing new and better approaches to preventing, diagnosing and treating cancer.
"Here at Baylor, we are constantly doing research to improve our approach to breast surgery and ultimately have better outcomes for patients," says Dr. Alastair Thompson, professor at Baylor College of Medicine and chief of the section of breast surgery. "Another thing we do really well is working in tandem with amazing plastic surgeons who can reconstruct the breast in the same surgery as a mastectomy."
Howell benefitted from this team approach and chose to have breast reconstruction surgery during the same surgery as her double mastectomy. "They take this team approach for when they do this," Howell explains. "They are working in sync with each other, and they have done enough of these that they have their routine down and they know what to do and when to do it."
She says she had every confidence in Thompson and Dr. Marco Maricevich through the 10-hour surgery. "I wasn't worried about any of it," she says. "I just have such confidence in Baylor doctors! I felt like if something started to go wrong, they would make sure that I came out of this in the best possible way."
Judy Howell's story continues after this video about her journey.
When Howell first met Maricevich, she learned of different breast reconstruction options.
"He discussed all the options, from implants to a DIEP flap, which is an autologous transfer of your own tissue to rebuild your breast area. I have an autoimmune disease and so I thought the safest thing for me would be the autologous because if I do implants, my body may reject them later."
A DIEP flap is where the surgeon takes the fat from the lower belly and places it in the chest wall to create a breast. In addition to using your own tissue, other advantages of this procedure are having feeling in the reconstructed breasts and a tummy tuck.
"We are very happy to offer neurotization of the tissue, which means when we move the tissue from the abdominal wall to the chest, we take a nerve from the abdominal wall and reconnect it with the nerve on the chest wall, optimizing the sensation for the reconstructed breast," explains Maricevich.
It's been a few years since her double mastectomy, breast reconstruction and touchup surgeries and Howell couldn't be more pleased.
"I feel like myself – actually, a better version of myself," she says. "You hear of people who have poor results with reconstructive surgery. Come to Baylor. They know how to do this."
By Tiffany Harston, communications associate in the Michael E. DeBakey Department of Surgery at Baylor College of Medicine