Survivorship care helps patients navigate life after cancer treatment
Health challenges for cancer patients don't end when their cancer treatment is over. Many survivors face additional health issues related to their diagnosis and treatment for years, according to Dr. Sita Bushan, assistant professor of medicine – hematology and oncology at Baylor College of Medicine and medical oncologist at the Michael E. DeBakey Veterans Affairs Medical Center.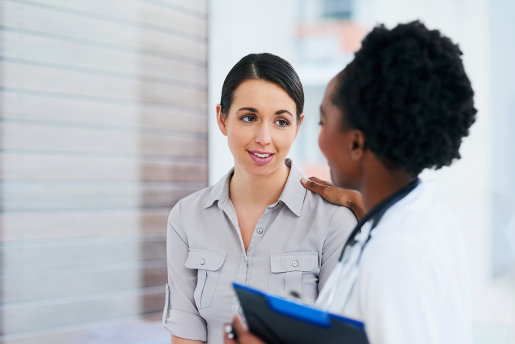 "Cancer survivors face all the same health issues as the average person, such as cardiovascular disease and diabetes," Bushan said. "In addition to those average health risks, survivors deal with short- and long-term consequences of their treatment, and, in many cases, they are at an increased risk of recurrence of their original cancer."
The late effects of treatment can vary depending on the type of therapy patients receive. Chemotherapy can affect the heart and nervous system. Radiation can cause cardiac issues and an increased risk of cancer at the site of treatment. Breast cancer patients often experience lymphedema, or swelling of the arms, following surgery. Bushan says her breast cancer patients' top concern is psychological impacts of treatment.
"The short- and long-term cosmetic consequences of breast cancer treatment, such as hair loss or body changes after surgery, have a major psychosocial impact," Bushan said. "Patients also are worried that their cancer will come back."
Survivorship care can be managed by oncologists, primary care physicians and specialists, depending on the symptoms. Oncologists often give patients a survivorship care plan that summarizes their cancer treatment, details possible late effects of treatment and provides recommendations on cancer screenings and surveillance. One example is an online tool called Passport for Care, created by doctors at Baylor and Texas Children's Hospital to assist childhood cancer survivors in accessing their survivorship care plans into adulthood.
Bushan stresses that cancer survivorship care is a multidisciplinary team effort that can extend long after cancer treatment is over.
"Survivorship care doesn't happen at just one point—it's dynamic," Bushan said. "Symptoms can change, and patients can develop a recurrence or late effects at any point. I tell my patients, You have put enormous time and effort into this cancer treatment, and you have made it through a very difficult time in your life. Now it's time to pay that same amount of attention to the rest of your health."
Currently, Bushan is working to develop a standardized survivorship care program. The program will include a survivorship care plan tailored to a patient's treatment and education materials to address lifestyle issues and mental health questions. Her team also is developing a patient questionnaire to assess patient needs so that physicians can address health concerns during clinic visits more effectively.
"I encourage patients to be vocal in their follow up visits," Bushan said. "Say the things that are bothering you, whether it's psychosocial, body image or even something that feels embarrassing, like sexual dysfunction. Don't suffer through something because you're afraid to talk about it. If you bring up an issue, we will address it."
By Molly Chiu