2022 class president reflects on the journey to Match Day
Match Day is known as the best day of medical school, and for good reason. It is a celebration of all the hard work, hours of studying, countless exams, and extracurricular pursuits that students have embarked on in order to secure a spot for residency training. Inside those envelopes are the institutions where we will spend the first three to seven years as physicians, learning the science and the art of delivering exceptional healthcare.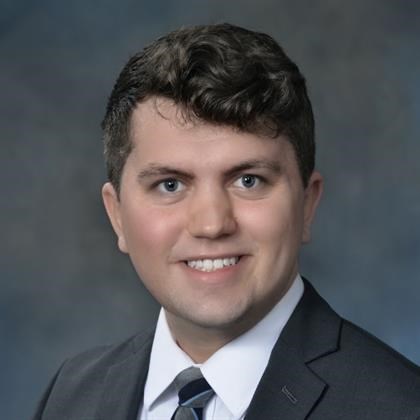 Coincidentally, our 2022 Match Day falls almost exactly two years since we were first pulled off clinical rotations in response to the novel coronavirus pandemic. The impact of training and learning during such a time cannot be understated, as it has prepared us exceptionally well to be ready for unexpected times and always advocate for the health of those around us.
I could not be more proud of and impressed by the class of 2022. I was told about the camaraderie and support Baylor students exhibit when I interviewed here, and I am happy to say that reputation carries forward in each and every one of us in this class. We have gained a foundation of medical knowledge, as we should from any great medical school, in lectures, small groups, labs and clinical rotations. However, the most important things we have learned cannot be taught – respect, integrity, innovation, teamwork and excellence. These happen to be Baylor College of Medicine's core values, and I can confirm they are on display every day. These values elevate competent trainees into exceptional future physicians, and we will carry these with us to any institution we go.
There are many people to thank for helping us get here. We have learned lessons and values from those in the BCM family – faculty, mentors, staff, administration, residents, fellows and other students. We have gotten support from our family, friends, significant others and for some of us, pets. But if you asked any Baylor medical student who has been the most important teacher, they would say our patients. It is one thing to learn in a classroom or for a test, but it is much more impactful to learn from our patients. Their lives, their stories, their pathologies and their preferences all have been instrumental in building our toolkit of knowledge and practices to help others – a foundation we will expand and hone during residency. After all, the word doctor comes from the Latin translation for teacher – docēre, which means "to teach." We are so fortunate to be in a field where we can teach patients and that patients can teach us. We could not be here without them.
And to my fellow classmates, on this Match Day, the anticipation of finding out where we will take that next step will be at an all-time high, just as it is for medical students elsewhere and the classes that have preceded us. It is all good! Take deep breaths. Once you find out and the celebrations have wrapped up, I encourage you to reflect on your journey to get to this point. You have earned it, and you will make the most of this next step in your journey to be the doctor you have worked so hard to become.
Congratulations!
–By Justin Vincent, fourth-year medical student and 2022 Baylor College of Medicine Class President