Child labor: What are the health and social implications?
Editor's note: This is the second in a series of posts on global health by undergraduate students who participated in the 2021 Baylor College of Medicine Tropical Medicine Summer Institute. Read the first post.
Child labor, while mostly eradicated in the United States with strict labor laws, is still a common practice in low- and middle-income countries. The International Labour Office, also known as the ILO, defines child labor as "work that deprives children of their childhood, potential and dignity" and that is "harmful to physical and mental development."
In 2016, the ILO estimated 152 million children to be exploited in child labor, and 73 million of them working in hazardous situations. Children between ages 5 to 11 were found to be most common in the labor force, accounting for 48%. In addition, the industry most children were employed in was agriculture and domestication.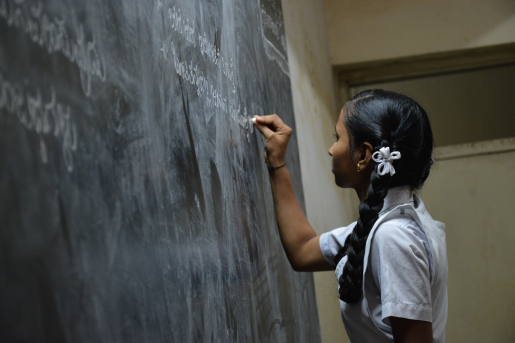 Child labor stems from poverty. When wages are insufficient to support the family, children are forced to work to secure food and contribute to survival. To aggravate the situation, laws and infrastructure to protect these children are often absent.
Many implications follow child labor, but most importantly, it jeopardizes children's health. Children often work with dangerous machinery and are exposed to harmful chemicals. Also, they work long and strenuous hours with little or no regard for their education and mental health.
An observational study of a ceramic tile industry in Victoria, Ecuador, provides more insight into the health hazards children face. During the process of glazing roof tiles and ceramic objects, child workers, as young as age 6, were exposed to lead. Blood samples of ten children working in the industry, between the ages of 6 and 15, showed an average of 70μg/dL of lead levels, which is seven times the safe limit. Three out of ten children had been working in the industry for less than three months.
High levels of lead is known to cause "decreased intelligence, impaired neurobehavioral development, decreased stature and growth, and impaired hearing" in young children. Additionally, air was polluted with dust and fumes during the process of firing the ceramics in furnaces, and children were directly exposed to these conditions with no environmental precautions or protective equipment.
Unfortunately, these working situations are not unusual. Another study was conducted in Jaipur, India, focusing on the health implications children face working in the gem polishing industry. The industry employed more than 20,000 children and the mean age was only about 11.3 years. More than 37% of these children experienced finger injury, 28 % had headaches and 27% complained of respiratory discomfort. This industry also did not provide any protective equipment, and the workplace had poor ventilation, lighting and workstations.
Health hazards are not limited to physical health. A study conducted in Brazil found a strong correlation between the chance of developing mental depression and working during childhood. There was a negative correlation between the risk of developing depression and the age of first starting work. Factors of early child labor that contribute to developing mental illness can range from insufficient nurture during childhood, exposure to abuse and exploitation at a vulnerable age.
The consequences of child labor are enduring and lead to a cycle of poverty across generations. In a factor analysis of child workers in Cambodia, parents who were laborers were more likely to put their children in labor because they prioritized the immediate return of income over the long-term benefit of education. Furthermore, the study projected that this shortfall of investment in future generations could stall the country's overall social development because of the unskilled labor force and ill health.
The simple solution to abolish child labor seems to be banning it. However, these regulations may endanger families to extreme destitution and drive children to more dangerous occupations such as prostitution and slavery.
The ILO suggests fostering more conversations between the government, workers and workplaces. Through these conversations, effective policies that apply to the region's specific socioeconomic condition can be developed.
A healthy childhood and education should be a right of all, instead of a luxury for a few in prosperous countries. Continuous attention and support from the global community are crucial, and more research on the dynamic faces of child labor must be conducted.
-By Bo Ryung Lee, 2021 Baylor College of Medicine Tropical Medicine Summer Institute participant and a Biology, Cell and Molecular Biology student in the Class of 2022 at Baylor University