Communications and public health: An interview with Monisha Arya, M.D., M.P.H
Monisha Arya, M.D., M.P.H., assistant professor of medicine-infectious diseases at Baylor College of Medicine, was one of 16 people nationally selected to participate in the two-day "Boys to Men: A Communications Design Jam on HPV Vaccination."  The event was sponsored by the Society for Health Communication and Westat. Her team, "End of the Road…for HPV" won the health campaign design contest for the, "The Mouth Matters," a campaign to promote HPV education in dental offices.
In the following Q&A, she talks more about this experience and the overall importance of healthcare communications.
Q: What is a 'Communications Design Jam' and what was the experience like?
A: A design jam in public health is when a group of people – who likely do not know each other – come together to solve a public health challenge in a very limited amount of time. The objective is to "design" a health campaign for the challenge using the collective and diverse experiences and expertise of the group members.
Because there is only a limited amount of time to design the campaign, the process doesn't get mired down in too many "but" or "what if" obstacles that, frankly, stall us from improving the health of our communities. The creative juices flow, the team works together, and a "prototype" health campaign is produced. At the end of the allotted time (perhaps only 48 hours), each team presents their campaign to a panel of judges.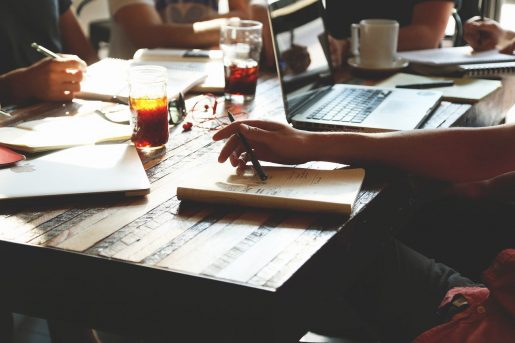 "Hackathons" in public health have a similar flavor but usually are focused on designing products or medical devices.
Q: Can you tell us a little bit more about your campaign?
A: For this design jam, the sponsors provided us with a creative brief. This brief explains the challenge we need to address. Creative briefs are usually about one page. In short, our challenge was to create a campaign encouraging the HPV vaccination for boys.
Because of several national and pharmaceutical-sponsored campaigns over the years, many people are familiar with the link between cervical cancer and HPV. But many don't know that 70% of mouth and throat cancers are due to HPV. We decided to bring awareness to this issue. Since this is an oral health issue, our campaign focused on engaging oral health providers (OHPs) (e.g., dentists) to provide HPV education to their patients and, in particular, to boys.
There was precedent for this – in 2018, the American Dental Association (ADA) adopted a policy supporting the promotion and use of the HPV vaccine. Also, a study of parents found that 70% thought dentists were qualified to talk about HPV and the vaccine.
For our proposed campaign, we would train OHPs to deliver HPV education. We would partner with the national ADA and regional ADAs to offer certifications and continuing education credits for this training. We would develop and provide dental offices with both print and digital campaign materials for their staff and for their patients.
We also would provide dental offices with visible wall signs indicating the staff are certified to provide HPV education.
Ultimately, we hope our campaign shifts the narrative from the HPV vaccine being for only cervical cancer prevention.
My team members were April Ingram, M.P.H., from the University of South Florida, Natalie Moran, M.A., media communications manager at National WIC Association (non-profit education arm and advocacy voice of the Special Supplemental Nutrition Program for Women, Infants and Children) and Srivani Ganti, M.S.H.C., director of digital content strategy and compliance at HealthCrowd. They each work in different areas of public health. It was fun getting to know them and synergizing our expertise and creativity.
Q: What's next for this campaign and your efforts?
A: We are waiting to hear from the design jam sponsors (the Society for Health Communication and Westat) and judges (who were from the CDC, National Cancer Institute and St. Jude's). I hope our prototype campaign will become reality.
Q: Reports indicate one million people missed their HPV vaccination during the pandemic. How could this impact HPV rates and preventive care?
A: The pandemic hindered our ability to access or deliver preventive care. HPV vaccination is one of many public health interventions that was affected. As cities and institutions open, we hope that preventive health will be a focus again.
Of course, making sure people know about the importance of HPV vaccination is the starting point. Since dental care is both a well-known and common preventive health intervention, we decided that we should use dental offices as our point of entry for introducing the HPV vaccine.  Therefore, "The Mouth Matters" was an opportunity to showcase a non-traditional place where boys could learn about the HPV vaccine.
Q: Are there trends, technologies or policies related to HPV or healthcare communications that excite you? 
A: I think we need to support more creativity in the design and implementation of health campaigns overall. We should think outside of the box to reach people who need preventive health. We must pay attention to where an audience lives, works, and plays to see the entry points for health messages and health campaigns. And, of course, make sure we have experts from health communications on any design or public health team so that best practices can be followed to design, implement, and evaluate the health campaign.
-By Clarice Jacobson, senior business strategy and development associate, Center for Medical Ethics and Health Policy, Baylor College of Medicine