Match 2021: Welcome new surgery residents!
Every year, the National Residency Match Program (NRMP) coordinates a process where medical students apply through the Electronic Residency Application system to Accredited Graduate Medical Education (ACGME) programs of their choice. This process culminates in Match Day, where medical students learn where they will train for their residency programs after graduation.
This is one of the most exciting days in our professional lives, and one of my favorite days personally. Knowing that we are making a difference as educators is what has driven us to serve in these roles.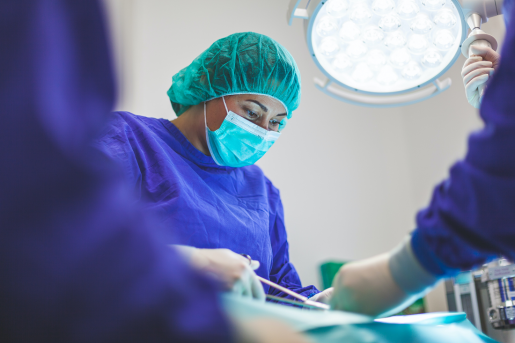 Medical residency programs across the nation, including ours in the Michael E. DeBakey Department of Surgery at Baylor College of Medicine, are in preparation for recruitment into ACGME residency programs. Led by our administrative team and faculty leadership with resident and medical student council input, the planning and process of virtual recruitment was developed and has continued for spring recruitment for our specialty residency programs.
Our leadership team has also developed virtual elective rotations for those who are interested in our programs. While this year's recruitment looks different, overall goals and expectations are the same. The interviews were coordinated one-on-one with open conversations and dialogue.
As we assess 2021 recruitment so far, we have turned this virtual experience into a positive. We celebrate each of these amazing medical students as they have achieved one of their highest goals in life.
We reflect on our matched applicants with pride as we prepare to onboard another group of medical students into our residency programs. We look forward to welcoming our new residents to the Baylor College of Medicine family.
Learn more about educational programs in the Michael E. DeBakey Department of Surgery at Baylor.
-By Holly Shilstone, education program manager in the Michael E. DeBakey Department of Surgery at Baylor