Is the COVID-19 vaccine safe for pregnant women?
With COVID-19 vaccines available to eligible groups across the nation, there is an abundance of information and misinformation. Vulnerable groups, such as pregnant and lactating women, are unsure if the vaccine is safe for them.
Dr. Mark Turrentine, professor of obstetrics and gynecology at Baylor College of Medicine, addresses vaccine safety for these groups in the following Q&A.
Q: Can pregnant women get the COVID-19 vaccine?
A: The short answer is, yes. The vast majority of vaccines are allowed during pregnancy when the benefit of vaccine is deemed to outweigh the potential risk. While there were no previous experiences with pregnant persons for receiving a messenger RNA (mRNA) vaccine, there is no reason to expect that mRNA vaccines will work differently in pregnant persons than in other adults. To date, no adverse safety signals have been shown from pregnant women getting the COVID-19 vaccine. The American College of Obstetricians and Gynecologists recommends the COVID-19 vaccine should not be withheld from pregnant individuals who meet criteria for vaccination.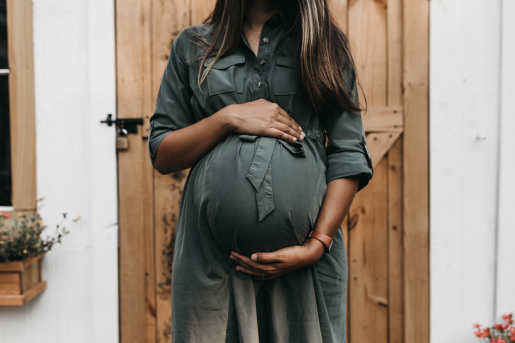 Q: Are there any potential risks?
A: People getting the vaccine (whether pregnant or not) will probably have some side effects. Although there were no serious side effects reported, many people have some side effects such as the injection site being sore, fatigue, headache, muscle pain or fever. Moderna has presented preliminary information from developmental and reproductive toxicology studies that showed no adverse effects in animals on female reproduction, fetal or embryonic development or postnatal development.
Q: Is the vaccine safe for lactating women?
A: Theoretical concerns regarding the safety of vaccinating lactating individuals do not outweigh the potential benefits of receiving the vaccine. There is no need to avoid initiation or to discontinue breastfeeding in women who receive the COVID-19 vaccine. The American College of Obstetricians and Gynecologists recommends that the COVID-19 vaccine be offered to lactating individuals similar to non-lactating individuals when they meet the criteria.
According to the Academy of Breastfeeding Medicine, it is unlikely that the vaccine would enter the blood stream and reach breast tissue. If it does, it is even less likely that the intact mRNA will transfer into milk. In the unlikely event that mRNA is present in milk, it is expected to be digested by the child and would be unlikely to have any biological effects.
Q: Can the virus be transmitted to the baby from the vaccine?
A: The COVID-19 vaccine cannot give you COVID (either to the individual vaccinated or to an unborn child if the mother receives the vaccine). The vaccine has no live virus. Additionally, the vaccine does not contain any ingredients that are known to be harmful to pregnant women or their fetus. These vaccines do not enter the nucleus of cells and do not alter human DNA in vaccine recipients.
Q: Should pregnant or lactating women talk to their doctor before getting the vaccine?
A: While a conversation with a clinician may be helpful, it should not be required prior to vaccination as this may cause unnecessary barriers to access. A conversation with the clinical team may assist with decisions regarding obtaining the vaccine. However, pregnant or lactating women who have access to the vaccine should be allowed to make their own decisions regarding their health in conjunction with their clinical care provider.
Q: Can pregnant women develop side effects from the vaccine?
A: We do not have information on whether there are unique downsides in pregnancy, like different side effects or an increased risk of miscarriage or fetal abnormalities. Since mid-December, several thousand pregnant women have received the COVID-19 vaccine (personal communication from VSAFE) without any serious safety signals being reported to date.
Q: Is an unborn child protected from COVID if their mother gets the vaccine?
A: We do not have any data yet on whether the vaccine will provide protection to the newborn child. However, it may be a biologically plausible benefit to the child. A large portion of newborns whose mothers had COVID in the latter part of pregnancy will have IgG antibodies to SARS-CoV-2 at birth. Similarly, in breastfeeding women, antibodies and T-cells stimulated by the vaccine may passively transfer into milk.
Following vaccination against other viruses, IgA antibodies are detectable in milk within five to seven days. Antibodies transferred into breast milk theoretically may protect the infant from infection with SARS-CoV-2, but further research will be needed.
Additional Resources
Debunking COVID-19 vaccine misinformation
Learn more about the COVID-19 vaccine.
-By Homa Shalchi