Bioethics in the COVID era: Physiatrists advocate for patients with disabilities
Editor's note: "Injustice anywhere is a threat to justice everywhere. We are caught in an inescapable network of mutuality, tied in a single garment of destiny. Whatever affects one directly, affects all indirectly." – Martin Luther King, Jr., "Letter from a Birmingham Jail" 
In 1963, after being arrested during a civil rights protest in one of the most segregated cities in the United States, Martin Luther King Jr. wrote "Letter from a Birmingham Jail," shedding light upon the disparities undergirding our institutions and calling for action. Dr. King was a visionary who devoted his life to combating injustice. In honor of Dr. King's legacy and in light events exposing the continued disenfranchisement of marginalized communities, we recognize that we must take a stand against injustice as current and future medical providers and scientists.  
In December 2020, Progress Notes, the student magazine of Baylor College of Medicine, launched an essay contest to allow reflections on diversity in medicine and the biomedical sciences. This student-led project is co-sponsored by the Office of Institutional Diversity, Inclusion, and Equity at Baylor.  
As we strive towards creating more equitable spaces, both within our institution and beyond, it is heartening to have passionate community members in our midst. We hope that readers of these essays will use them as an opportunity for introspection and allow these powerful voices to reverberate throughout their own lives. 
The following piece is a winning submission written by Dr. Harsha Ayyala, resident in the Department of Physical Medicine and Rehabilitation at Baylor.
"We have 20 ventilators in our ICU and will need to allocate them by assessing which patients have an increased likelihood of survival." Before the COVID-19 pandemic, many physicians would have perceived this statement as an archaic notion; a symptom of a pre-technology era that forced healthcare professionals to wage their evidence-based practices in an ethical forum.
When previously confronted with issues such as decreased hospital resources like personal, protective equipment (PPE), many of us trained in privileged environments with a usual surplus: boxes of masks that lined the nurse manager's room, a fully stocked medication cart or an extra ventilator that could be transported from the supply room in the basement at request. However, this all changed in March 2020.
As our sense of normalcy became less defined, our realities as medical providers became constrained by external limitations. Difficult discussions arose with goals of care in the country's most vulnerable populations; in particular, patients with disabilities started to become the topic of conversation.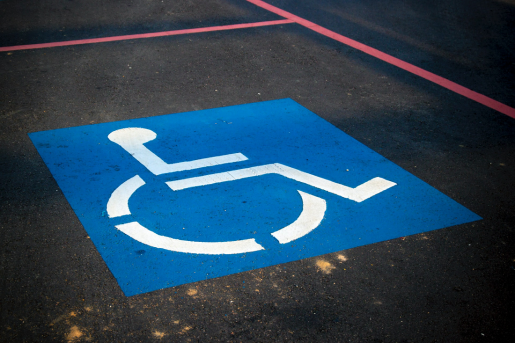 Over the past months, ethical issues surrounding COVID patients with disabilities, particularly those with spinal cord and brain injuries, started to gain national attention. On July 7, 2020, a quadriplegic patient with a prior anoxic brain injury was admitted to an acute care facility in South Austin Medical Center with COVID-related health issues; his hospital course was complicated by multiple issues including pneumonia, a urinary tract infection and sepsis. Given his premorbid conditions and current complications, ethical questions such as quality of life started to rise as he received treatment.
While the intensive care team assessed that he was in critical condition with decreased odds for survival, other medical professionals and disability rights activists contended that these decisions were marred by his intrinsic physical limitations.
Ultimately, this became a case that sparked a conversation about ethical rights surrounding those with disabilities where many physiatrists notably became advocates for his care. His proponents argued that "quality of life" was based on individual environmental awareness and meaningful communication with loved ones. As more cases surrounding people with disabilities were brought into the spotlight, brain injury specialists especially became active by providing further insight into the spectrum of consciousness and prognostication.
In turn, this became an opportunity for physiatrists to educate physicians outside of the rehabilitation setting by reevaluating the distribution of vital medical supplies to patients with disabilities.
Although these actions have created positive strides, we need to continue to advocate for patients with disabilities, especially in the acute care setting. Often, families and healthcare providers mistake minimally conscious patients as comatose or spinal cord injured patients as functionally debilitated, which can mislead quality of life discussions. As a result, resources are too often diverted from these patients without the experience or expertise to follow-up prognostic factors.
For patients with rehabilitation goals who are unable to survive the acute care setting, the possibility to be admitted to an inpatient rehabilitation facility vanishes. In the end, a potential positive outcome from the COVID pandemic has been an increased awareness of people with disabilities who can greatly benefit from advocacy and resources: a worthy cause that will hopefully continue to highlight a unique population that presents endless possibilities.
Read more winning entries from the Progress Notes' Diversity Essay Contest
Black excellence: Pursuing society's view of exceptionalism at the expense of our humanity
Reaching the 'unreachable': The final frontier in medicine