Baylor well represented in Nikon's Small World Photo Contest
Join From the Labs in congratulating Jason Kirk, Director of Baylor's Optical Imaging and Vital Microscopy (OiVM) Core, Quynh Tran Nguyen, graduate student in the Department of Biochemistry and Molecular Biology, and Dr. Melinda (Mindy) Engevik, postdoctoral fellow in the Department of Pathology & Immunology!
Their submissions to the 2020 Nikon's Small World Photo Contest placed on the top ten selections and as Images of Distinction!
Nikon's Small World is regarded as the leading forum for showcasing the beauty and complexity of life as seen through the light microscope. See the winning images below.
Microtubules (orange) inside a cell. Nucleus is shown in greenish-blue color. 7th place. Jason Kirk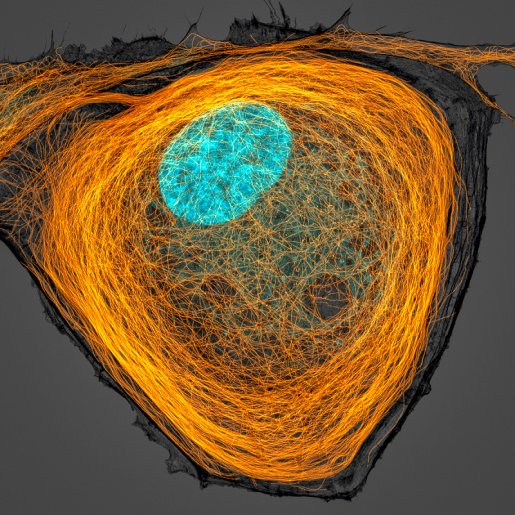 Connections between brain cells in the hippocampus. 9th place. Jason Kirk and Quynh Nguyen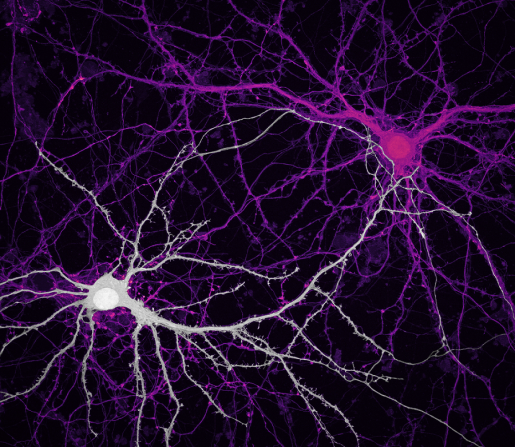 Microtubules radiating from a tissue culture cell. Image of Distinction. Jason Kirk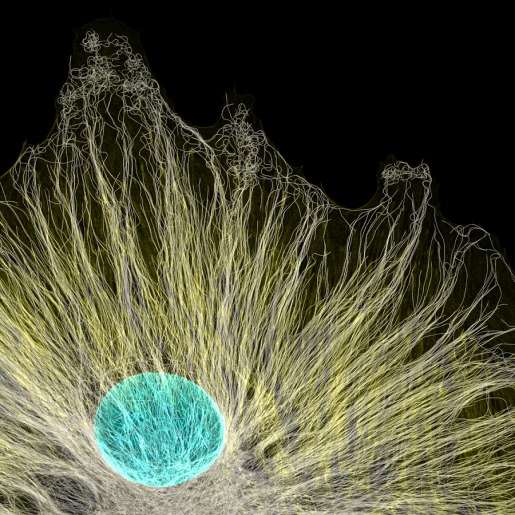 The villi of adult mouse jejunum projecting into the lumen of the intestine. Image of Distinction. Mindy Engevik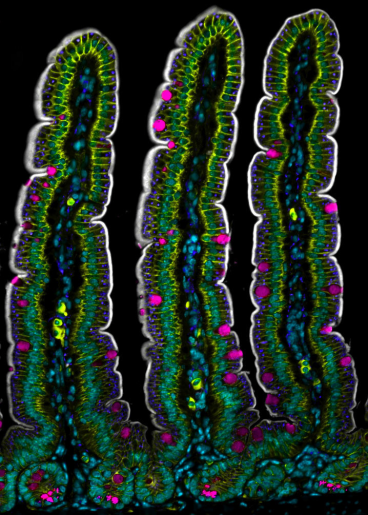 Congratulations to all!
Receive From the Labs via email