Breast cancer awareness: Q&A with Dr. Alastair Thompson
Breast cancer is the second-most diagnosed cancer among women in the U.S., and while treatment options have grown tremendously in recent years, there are still barriers to patient education and care.
In the following Q&A, Dr. Alastair Thompson, a breast surgical oncologist at Baylor College of Medicine, shares what you should know when it comes to breast cancer screening and treatment.
Q: What is the most important thing to know about breast cancer screening?
A: The earlier we can catch a cancer, the better the chance we have to beat it.
The national recommendation is that women age 40 and older get a mammogram on a yearly basis. If you are younger and notice anything unusual in terms of how the breast looks, feels or if you are having any pain, then you should get checked right away.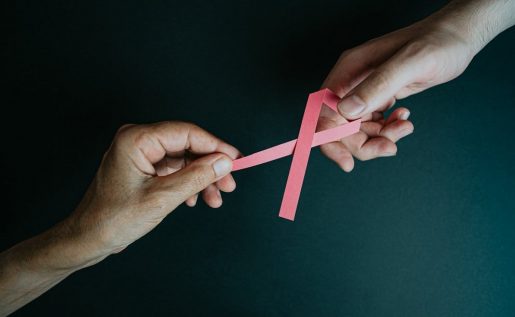 Many women know how to do a self-exam. But it is less common knowledge is that the best time to check for changes each month is right after a period. Also, if there is a history of breast cancer in the family, the recommendation is to start getting screened five years before the youngest person in the family was diagnosed.
Q: Has the COVID-19 pandemic affected diagnoses?
A: Unfortunately, the answer is yes. What we are seeing in Europe (which is a few months ahead of us with the pandemic) is that cancers that would have been diagnosed in March or April are now being found later. We are expecting to see a spike in diagnoses that perhaps could have been caught sooner.
Q: There are so many places to get treated for cancer. What should be considered when making the decision?
A: There are four main things to consider when deciding where to go for treatment:
Communication: As an expert who has cared for thousands of breast cancer patients, I can tell you that open and supportive communication can make a huge difference. One of my first priorities is to establish a direct line of communication with patients via email, phone, or MyChart. I want them to be able to reach the team at any time with their questions or concerns.
Expertise: Breast cancer treatment, surgery, radiation and drug therapies, are constantly evolving and improving. For that reason, I recommend that you go a top facility where the multidisciplinary team is up to date with the latest treatments and can deliver timely, personalized care.
Ease of accessibility: I can't tell you how many times I have heard from patients and healthcare workers about the importance of parking and accessibility to facilities. It seems mundane, but especially dealing with something as anxiety provoking as cancer, it is so important that patients and their families are able to find where they need to go with ease.
Go to a place where you are not just a number: When you are treated for breast cancer, whether it is surgical treatment or drug therapies, you want to feel that you are being cared for as an individual in a holistic way. Read reviews from other patients and notice how you feel during your first experiences, whether it be a phone call or an in-person appointment. Research and see what other services are provided to meet your physical and emotional needs.
Dr. Thompson is professor and chief of the Section of Breast Cancer Surgery and a member of the Dan L Duncan Comprehensive Cancer Center at Baylor. Learn more about breast cancer services at Baylor or call (713) 798-1999.
-By Debbie Sugarbaker, editor in the Michael E. DeBakey Department of Surgery at Baylor College of Medicine