What is robotic cardiac surgery?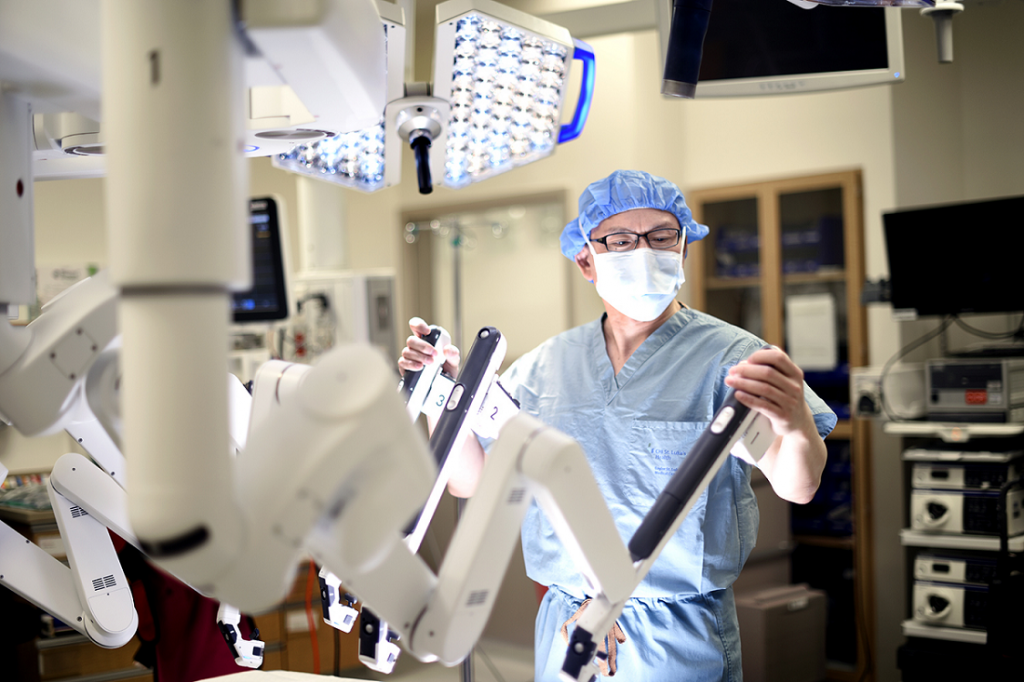 Our lives are driven by technology. As a cardiac surgeon, it has been my experience that many people are just as eager to have technology work for their health as they are to use it in other parts of life.
One such technology is robotic cardiac surgery. This method involves tiny incisions in the chest using small robotic instruments. The robotic instruments move gently and precisely inside chest and heart, performing accurate cutting and sewing. The result is a faster recovery time, as well as less pain and scarring for the patient.
Right now, the premier "robot," which is now in its fourth generation, is called the Intuitive Surgical Robot. This surgical robot device is more user friendly than its previous versions, so we are now able to perform procedures with greater ease and efficacy. The imaging capability of this device is high quality and involves 3D magnification.
Is this technology being embraced?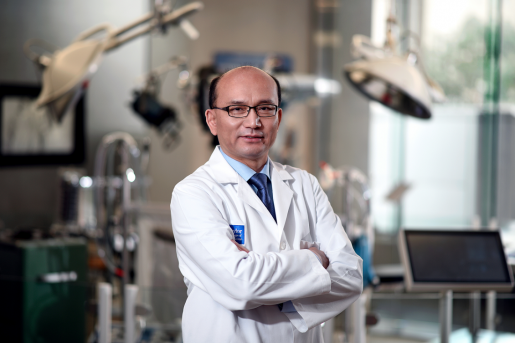 While the technology is promising and was originally created for the cardiac service, it has not yet been embraced by the field of cardiac surgery as it has in other surgical fields, such as general thoracic surgery, obstetrics and gynecology, or urology. The reason for this is two-fold:
Cardiac surgery is highly specialized, the learning curve is long and;
Surgeons of the older generation, though well-trained and experienced in conventional open surgery, often did not have the opportunity or time to invest in learning robotic techniques, or did not embrace the new technology as much as younger surgeons have.
Since the robotic system has a training console, we are now training the current generation of cardiac surgeons to perform robotic surgery so they can carry it forward.
What are the benefits? 
There are several benefits of robotic cardiac surgery. For example, in robotic bypass surgery, we can perform bypass grafting by focusing on one or two important vessels, without the need to open the chest and go on a bypass machine. This significantly reduces blood loss and therefore the need for blood transfusion. It also allows for a quicker and more functional recovery.
We can also complete mitral valve surgery with better visualization and precision and improved repair success than the traditional method.
Because we do not need to crack the sternum in order to get to the heart, there is much less pain and patients are able to return to work sooner. From a cosmetic standpoint, I have found that patients are also pleased with the fact that there are only tiny scars.
Robotic surgery has gone a long way in helping to improve the quality of life of cardiac surgery patients. Learn more about cardiac surgery at Baylor College of Medicine, or call 713–798–1300 to set up an appointment.
-By Dr. Kenneth Liao, professor and chief of the Division of Cardiothoracic Transplantation and Circulatory Support at Baylor College of Medicine