Nurse anesthesia student stays hopeful amidst COVID-19 pandemic
The COVID-19 pandemic has changed protocols for institutions worldwide. While healthcare workers on the frontlines continue to tend to patients, hospital protocol has amped up in order to keep patients and healthcare workers safe, and to prevent the spread of the virus.
Meredith Tabladillo, third-year, student-registered nurse anesthetist in the Nurse Anesthesia Program at Baylor College of Medicine, is among the only students currently allowed in clinics because of their experience in the care of patients with infectious diseases.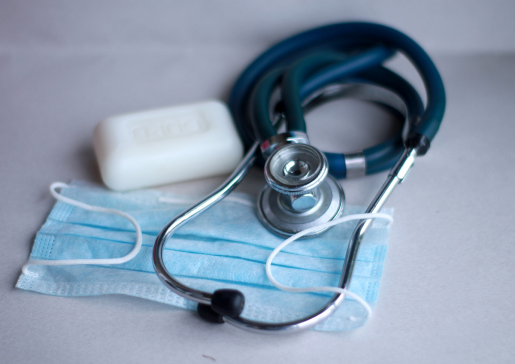 "My day-to-day tasks don't feel different. I still take care of patients preoperatively, in the operating room and after surgery," she said.
Although Tabladillo's role remains the same, she notes the changes present throughout the hospital. Upon arrival, the hospital masks everyone, checks their temperature and screens patients with questions about travel and possible exposure to the virus.
She credits clinical and hospital leadership for keeping her informed as they provide daily updates regarding CDC information and continue to screen anyone who comes to the hospital. Her experience during the Ebola virus outbreak also makes her feel well-equipped to handle the infectious disease.
"I was working as a nurse when Ebola came through in 2014, so I was part of the team that was preparing for patients. Fortunately, we didn't get any patients, but I learned from the experience. I continue to read and remain informed of what the disease entails and I practice preventative ways to protect myself and my patients."
The disease brings a level of contagion, therefore hospitals are only performing urgent surgeries and visitors are very limited.
For patients who do require urgent surgery, not having support can be disheartening, so Tabladillo strives to make them feel as comfortable as possible and provide optimal care throughout this time of need. She feels support from the entire anesthesiology team as they navigate through this new setting.
Tabladillo encourages new and future nurses to maintain a positive attitude, and to be aware and informed.
"Anything can occur throughout your healthcare career, so take every opportunity to learn as much as you can. Every day brings new challenges, but that's one of the reasons we got into this field – to experience those challenges and to take care of patients."
-By Homa Shalchi