Five things to know about coronavirus
The outbreak of the novel coronavirus (2019-nCoV) has impacted more than 17,000 people since it was first identified in Wuhan, China, and has resulted in hundreds of deaths in mainland China.
Several coronavirus cases have also been identified in the United States, and the virus has spread to other locations around the world.
Baylor College of Medicine experts Drs. Pedro A. Piedra and Robert Atmar share five facts you should know about the novel coronavirus and how to stay protected.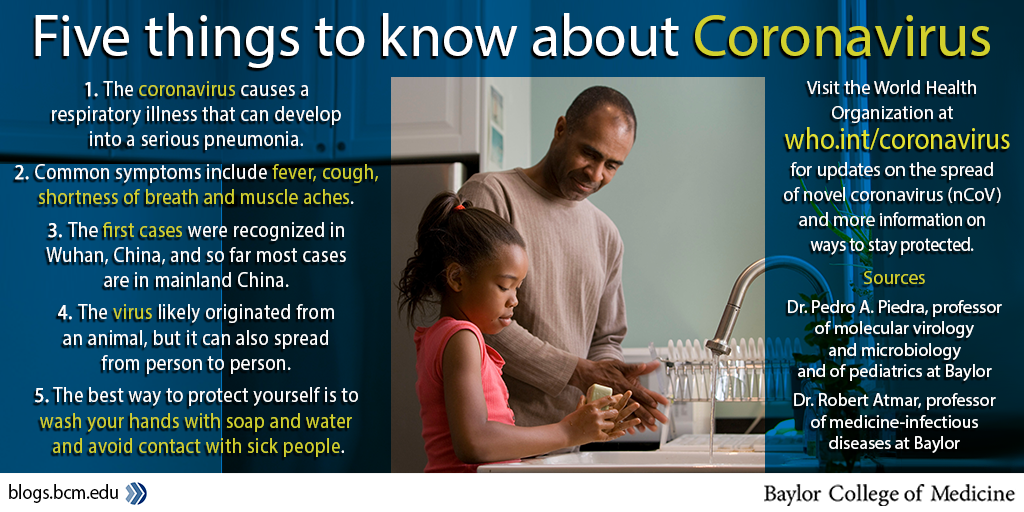 Additional Resources
See more coronavirus information from the World Health Organization.
Read the latest updates from the Centers from Disease Control.
-By Andy Phifer and Nicole Blanton