Why Houston isn't immune from the opioid epidemic
"Kelly died of an overdose last night," said a text recently from my childhood best friend, Kristen.
This sparked the sixth conversation Kristen and I have had about an opioid overdose within the past year and a half. Our small, rural hometown in northern Maryland is being devastated by the opioid epidemic – and it has been for quite a while.
In Houston, however, we don't seem to feel the same impact from the national opioid crisis as those the East Coast and Midwest. You don't turn on the news to see video of police and EMS responding to yet another overdose. You don't see billboards and flyers in public bathrooms promoting drug treatment facilities.
As part of a larger project on perinatal opioid use, a team from Section of Public Health Pediatrics at Baylor College of Medicine, in collaboration with researchers from Population Health at the University of Texas System, have been analyzing data from the Harris County Institute of Forensic Sciences on toxic overdose deaths from 2013-2018.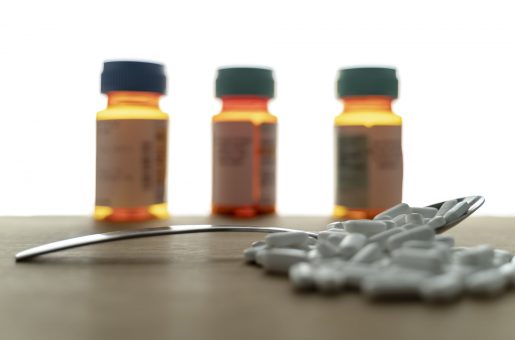 What we have uncovered thus far is eye opening:
Overdose deaths are increasing. In 2017, Harris County had more overdose deaths than 20 states. In 2018, we topped 650 overdose deaths.
Opioids are involved in nearly half (48%) of all toxic overdose deaths each year.
Other drugs involved in overdose deaths include cocaine (36%), alcohol (35%), benzodiazepines (20%), stimulants e.g., and methamphetamine (17%).
45% of overdose deaths included a combination of at least two drugs from the categories listed above (e.g., opioids and cocaine; benzodiazepines, opioids and alcohol)
84% of deaths that included a benzodiazepine also involved an opioid. This is a deadly combination that may not be receptive to opioid overdose reversal drugs such as Narcan.
While the majority of overdoses deaths are male, there has been an increase in overdose deaths among females of childbearing age – and the vast majority involved at least one opioid. In fact, drug overdose is now the leading cause of death for mothers in Texas from birth to one-year postpartum.
Because of the well-known overprescribing practices of opioids for pain, there have been great efforts across the country to reduce prescribing, including: guideline development by medical bodies, physician education, and prescription monitoring programs.
Texas has one of the most stringent prescription monitoring programs (PMP) in the country that, as of March 1, 2020, will require both prescribers and pharmacists to check the patient's history in the PMP before prescribing or dispensing opioids, benzodiazepines, barbiturates, or carisoprodol.
While these efforts are greatly needed and will hopefully slow the rate of people becoming addicted, they are not enough to stop the deadly overdoses as many turn to street drugs when prescriptions are no longer available.
During Texas' last legislative session, there were a number of bills proposed to address the opioid crisis. While those focusing on education and prescribing regulations were approved, some of the more controversial bills – such as those aimed at clean needle exchanges and protecting drug users who call for help during an overdose – did not get through the two houses.
Locally, the Harris County Jail has started distributing Narcan, the opioid overdose reversal drug, to inmates being released in an effort to reduce the high number of overdoses that occur soon after release from incarceration.
Unfortunately, there is no easy fix to this national epidemic. There is much to be done to address the many underlying factors leading to drug addiction, and certainly much more to do to assist and support those with substance use disorders as they move to and through recovery.
–By Bethanie Shannon Van Horne, Dr.P.H., M.P.H. assistant professor of pediatrics-public health at Baylor College of Medicine