Now is the time to get vaccinated against the flu
Each year, the influenza virus has a significant health impact worldwide, and this year will be no exception. But how will flu activity spread this season?
Dr. Pedro A. Piedra, professor of molecular virology and microbiology and of pediatrics at Baylor College of Medicine, says now is the time to get vaccinated to ensure the best protection against flu virus throughout the season.
As a part of the Vaccine Research Center at Baylor, Piedra and colleagues work to find effective methods to treat and prevent infectious diseases like the flu. They also research the spread of the virus during flu season across the globe.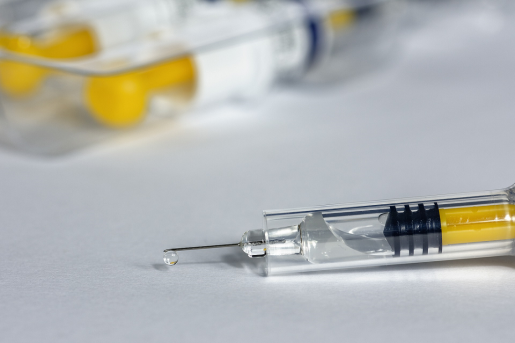 The strains selected for the flu vaccine in the Northern Hemisphere are determined by flu activity in the Southern Hemisphere. The vaccines contain three or four components to protect against multiple strains of the virus.
Who should get vaccinated?
In the United States, it's recommended that everyone over the age of six months be vaccinated against the flu.
It's important to discuss with your physician which flu shot is right for you and your family members, since there are several approved vaccine options for different age groups and health conditions.
Adults and children who take one dose of the vaccine are fully protected against the flu two weeks after vaccination, but children less than nine years who are vaccinated for the first time will require two doses of the vaccine at least four weeks apart to have full protection.
Flu prevention
To help prevent spreading the virus, remember to practice good hand hygiene, including covering your mouth when sneezing or coughing, washing your hands frequently, and using hand sanitizer.
If you think you have the flu, you should contact your physician right away to get treated with antiviral medication, which is most effective within the first 48 hours of onset of illness. The influenza infection can be more severe for individuals with a high-risk medical condition, those who are 65 years of age or older, and children five years of age or younger.
You should talk to your doctor before the influenza season starts to discuss options on how to receive antiviral medication shortly after onset of flu symptoms.
Remember: Babies under the age of six months and other immunocompromised individuals can't get the flu shot, so they are counting on their family and community to be vaccinated and help prevent spread of the virus.
Additional Resources
Three tips to stay healthy this flu season
Visit Baylor's Flu Central website for more information.
-By Dipali Pathak