Baylor among top Texas colleges in RecycleMania competition
Reducing waste not only helps conserve resources and energy – it positively impacts overall environmental wellness.
To help raise awareness, the Baylor College of Medicine community participated in RecycleMania 2019, a nationwide competition among colleges and universities to promote waste minimization and diversion.
"Baylor ranked fourth among all Texas institutions of higher learning in the per capita category of the competition," said Ritupreet Virk, coordinator of the Resource Stewardship and Sustainability Program at Baylor. "Our sustainability program is one of a handful of volunteer-driven programs in the country."
See Baylor's 2019 RecycleMania results below.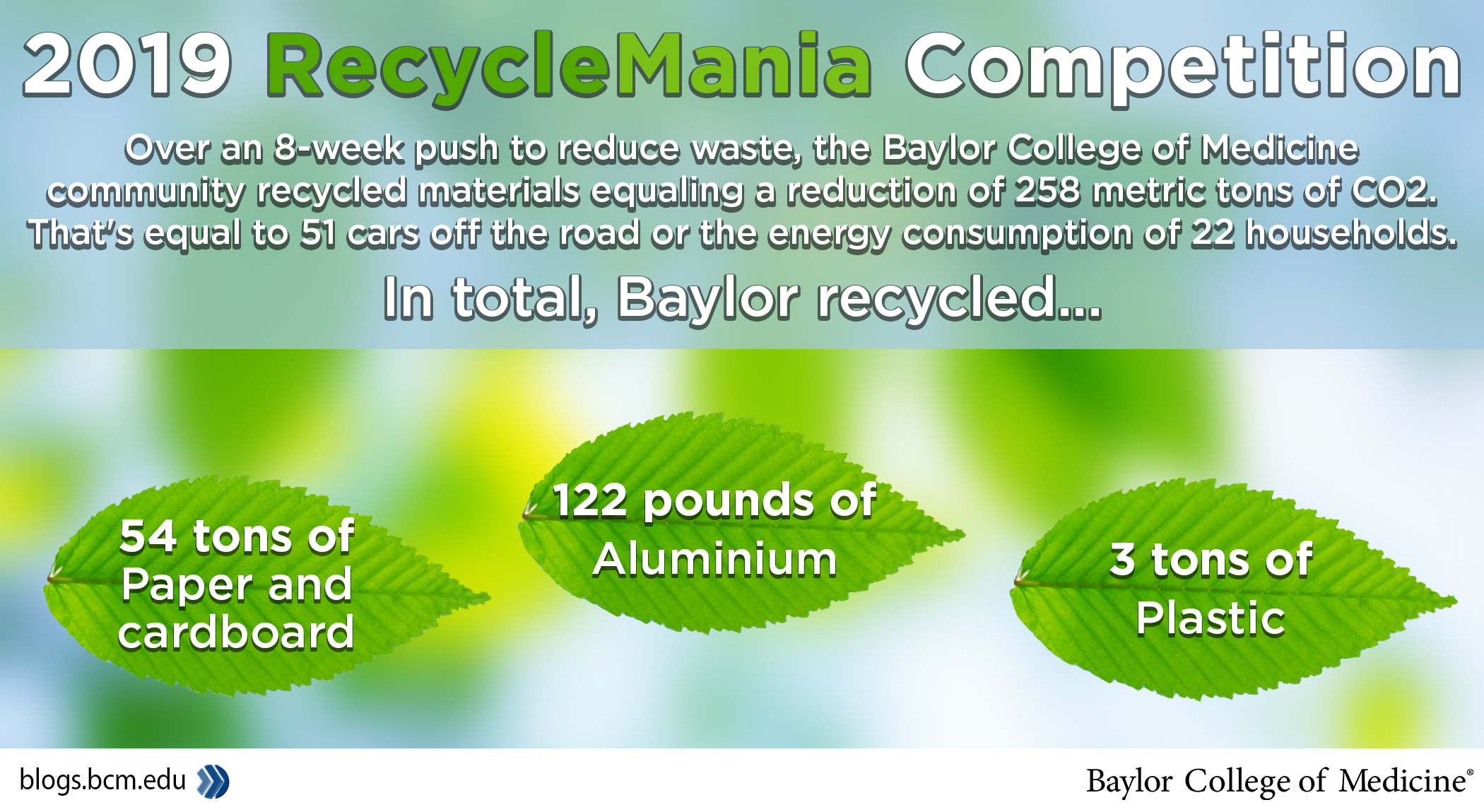 Learn more about reducing your environmental footprint and see sustainability initiatives at Baylor.
-By Nicole Blanton and Andy Phifer