Overcoming adversity as a pediatric orthopedic surgeon
Editor's note: This is the fourth in a series of Progress Notes posts featuring women medical students at Baylor College of Medicine interviewing their role models in recognition of Women's History Month.
Growing up, sports injuries put Dr. Jaclyn Hill in contact with orthopedic surgeons. Eventually, she became hooked on the thought of orthopedics as a profession. Her passion and success in the field helps me, a medical student at her alma mater, feel that I too can follow this path.
"The hands-on experience, especially in clinicals, that Baylor College of Medicine gives you is above and beyond really any other experience so that you come in with a running start," Hill said.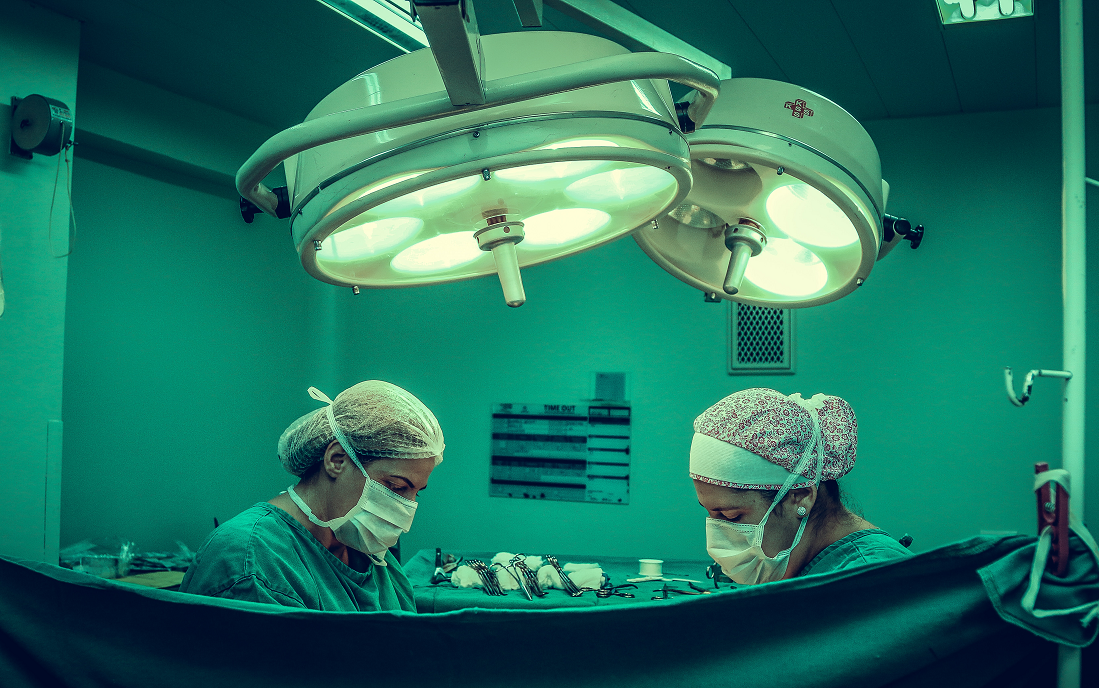 Dr. Hill went to college knowing she was premed and, through an alumni network, she met a hand surgeon who later became a close female mentor. This experience started her on what she then thought was her path toward becoming a hand surgeon.
However, while Dr. Hill started residency interested in hand surgery, she discovered it wasn't a good fit for her.
"I found that the thing that made me the happiest was working with kids."
This led her to pursue a fellowship in pediatric orthopedics. She learned a great deal about lower-extremity surgery. She saw an opportunity to develop this field at Texas Children's Hospital, where she's been a part of the team for six years. After meeting with Dr. Hill, I became inspired to pursue orthopedics.
"The things that I like relying on women to talk about are their experiences – whether it's having kids and how they integrated that into their work life or how they dealt with any adversity in the workplace," she said.
Dr. Hill says it's also important to note that each individual brings a different perspective.
"I think it's important that we actively try to make care teams as diverse as possible. In order to represent our patient population, we as the healthcare team must try to reflect their diversity in our own ranks. If there's no representation there, then we're probably not offering our patients the best care."
Dr. Hill says that a common deterrent in the field is concern for a lack of work-life balance. However, she enjoys that she can practice what she loves with academic rigor and support from a large team.
She points out that surgeons have a great responsibility to their patients, "but there are very few specialties where when you leave work, your day is over."
"There are opportunities in orthopedic surgery to have a pretty good life balance," she said. "You just have to make it happen."
Dr. Hill thinks that another reason women steer away from orthopedics is the perception of physical strength involved in the job.
"There's always something about brute strength versus finesse – you don't necessarily need to be that big physically if you can maximize certain aspects of what you're doing."
It isn't necessarily about working harder, but working smarter.
It's this attitude that has also helped Dr. Hill overcome adversity. "All the setbacks are hopefully just learning experiences. If you take your time and take a step back, it's usually not as bad as it seems. And there's probably a lesson to be learned and a way to positively change from it."
Dr. Hill carries this belief throughout her professional life.  "After a hard day in the clinic or the OR, I do like a little debriefing."
She discusses with her team what went right, what went wrong, and how they can overcome the situation. As a leader, she is determined to help those working with her turn difficult experiences into learning experiences.
"Taking the best possible care that I can of patients is my professional goal – one that I strive for daily."
I often think about how much Dr. Hill values her hands-on experience here at Baylor. It gives me extra energy to take ownership of my patients and to be an active member of the medical team. The advice I received from Dr. Hill continues to propel me closer to my own goals, and I believe her words can apply to students pursuing any field.
Additional Resources
Life as a trauma surgeon: An interview with Dr. Stephanie Gordy
Surviving the medical career journey with humor and kindness
Life lessons inspire excellence in medical education
-By Audrey Wright, second-year medical student at Baylor College of Medicine