Throwback Thursday: Match Day is near!
Next week, hundreds of fourth-year medical students at Baylor College of Medicine will find out where they will complete their medical residencies. Match Day is always a memorable occasion, as evidenced in this 1987 photo from Inside Baylor Medicine (predecessor to BCM Family), courtesy of the Baylor College of Medicine Archives.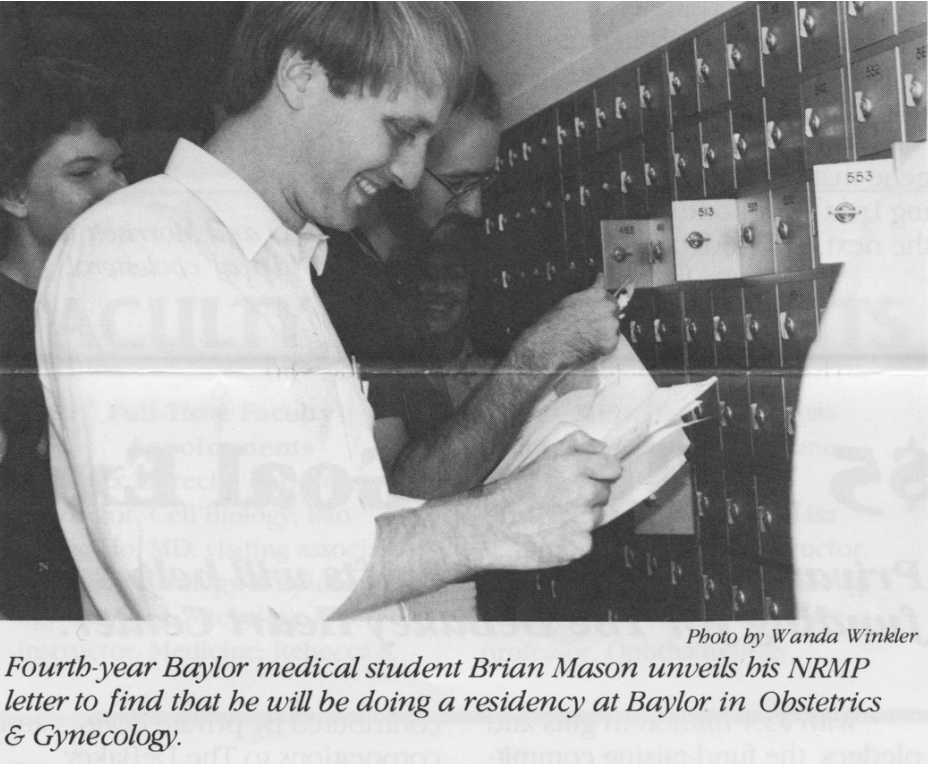 Brian Mason, fourth-year medical student at the time, celebrated the discovery that he would be completing his residency at Baylor. See 2018's Match Day Throwback Thursday and watch a video recap of Match Day 2018.
-By Nicole Blanton