Suicide prevention: Know the signs
While it may be an uncomfortable topic to discuss, approximately 800,000 people die of suicide worldwide every year, which is about one person every 40 seconds.
Sept. 10 marks World Suicide Prevention Day, and institutions around the globe are shining a light on how to help those who may be at risk. Below are some key risk factors and warning signs, courtesy of Baylor College of Medicine psychiatrist Dr. John Oldham and the National Institute of Mental Health.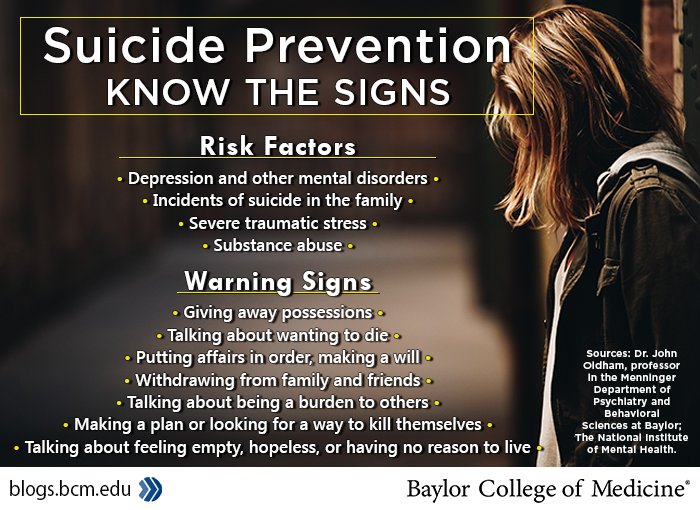 Additional Resources
See resources from the National Action Alliance for Suicide Prevention.
Call the National Suicide Prevention Hotline at 1-800-273-8255.
Learn more about the Baylor Psychiatry Clinic.
-By Nicole Blanton and Andy Phifer