Making History: Q&A with Bettie Graham, Ph.D.
From space exploration to the fine arts, there is no shortage of fields impacted by the historical achievements of African-Americans – and science is no exception.
As we celebrate Black History Month, we're reminded of these accomplishments by a photo from the March 1987 edition of Baylor Medicine (a predecessor of BCM Family), courtesy of the Baylor College of Medicine Archives.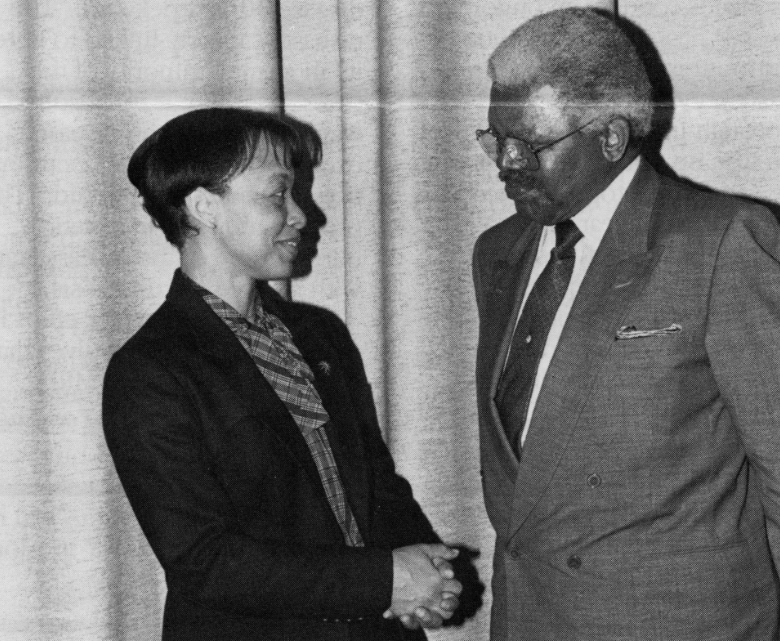 Dr. Bettie Graham, who earned her doctorate from the Department of Virology and Epidemiology at Baylor in 1971, is pictured here with the late Dr. Robert Terry, then-president of Texas Southern University (TSU). Graham was guest speaker at TSU's Honors Day Convocation. She was then chief of the International Research and Awards Branch of the National Institutes of Health (NIH) Fogarty International Center.
Fast track to 2018, Graham is now director of the Division of Extramural Operations at the National Human Genome Research Institute (NHGRI). We recently caught up with Graham to discuss what she is up to now, her experience at Baylor and the future of minorities in research.
Q: What led you to attend graduate school at Baylor?
A: I was attracted to Baylor because I was interested in virology and at the time, to my knowledge, Baylor was the only institution that had a Department of Virology.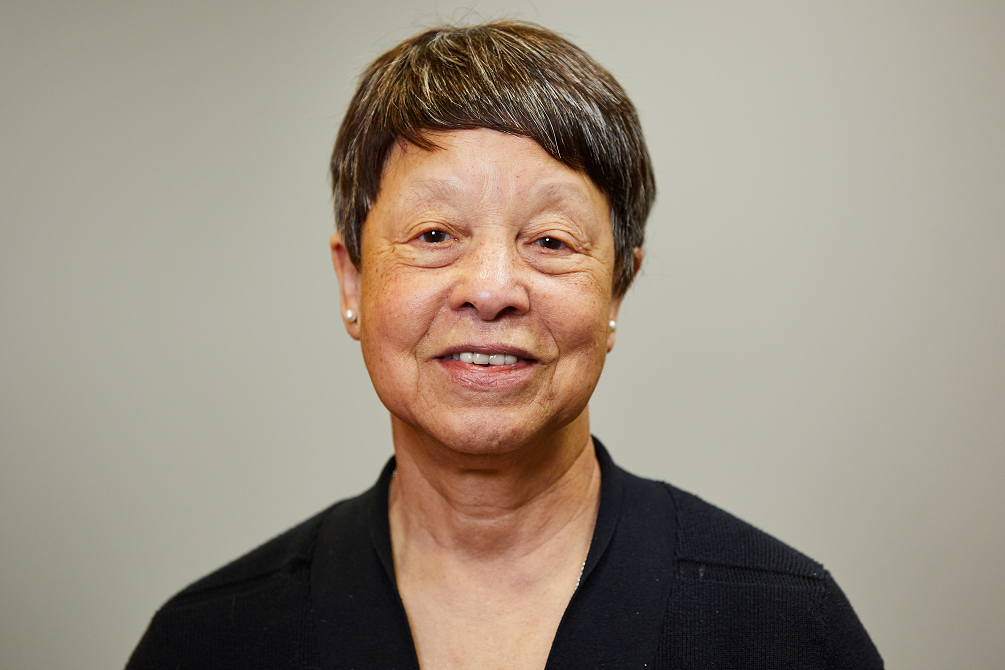 Q: What is the nature of your role at NHGRI?
A: My responsibilities include working with program directors to communicate NHGRI's research interests to the scientific community, advising new and established investigators on the relevance of their proposed research projects to NHGRI's research mission, and overseeing two branches involved with the scientific review of applications and the financial management of grants.
Q: What are some areas where progress can be made when it comes to the inclusion of minorities in science and research roles?
A: Unfortunately, this is an area in which I have seen little progress over my 40 years at NIH. I think the issues are institutional as well as individual. This can be improved by:
Ensuring that graduate students complete their education and receive a Ph.D. or M.D./Ph. D.
Providing resources so that Ph.D. and M.D./Ph.D. graduates have solid publication records, because this provides a gateway to postdoctoral fellowships in top-tier, research-intensive institutions and is the required currency for becoming an established investigator, and;
Increasing the success rate in getting research funding to start and maintain research labs.
Q: How did your experience at Baylor prepare you to join NIH?
A: I was mentored by Dr. Matilda Melnick. She was a great mentor and was very interested in my development as a scientist. This meant a lot to me since I was the first person of color to earn a Ph.D. from Baylor. Over the years we have continued our relationship. My most treasured moments are annual luncheons with her over the Christmas and New Year holidays.
Read Graham's 1987 Baylor Medicine feature in its entirety.
-By Nicole Blanton