Throwback Thursday: This Season's Splendor
For many, this holiday season is a welcome bastion from a year that had more than enough hardships. And between the lights, gift giving, delicious treats and gatherings with friends and family, there are lots of reasons to spread good vibes this time of year.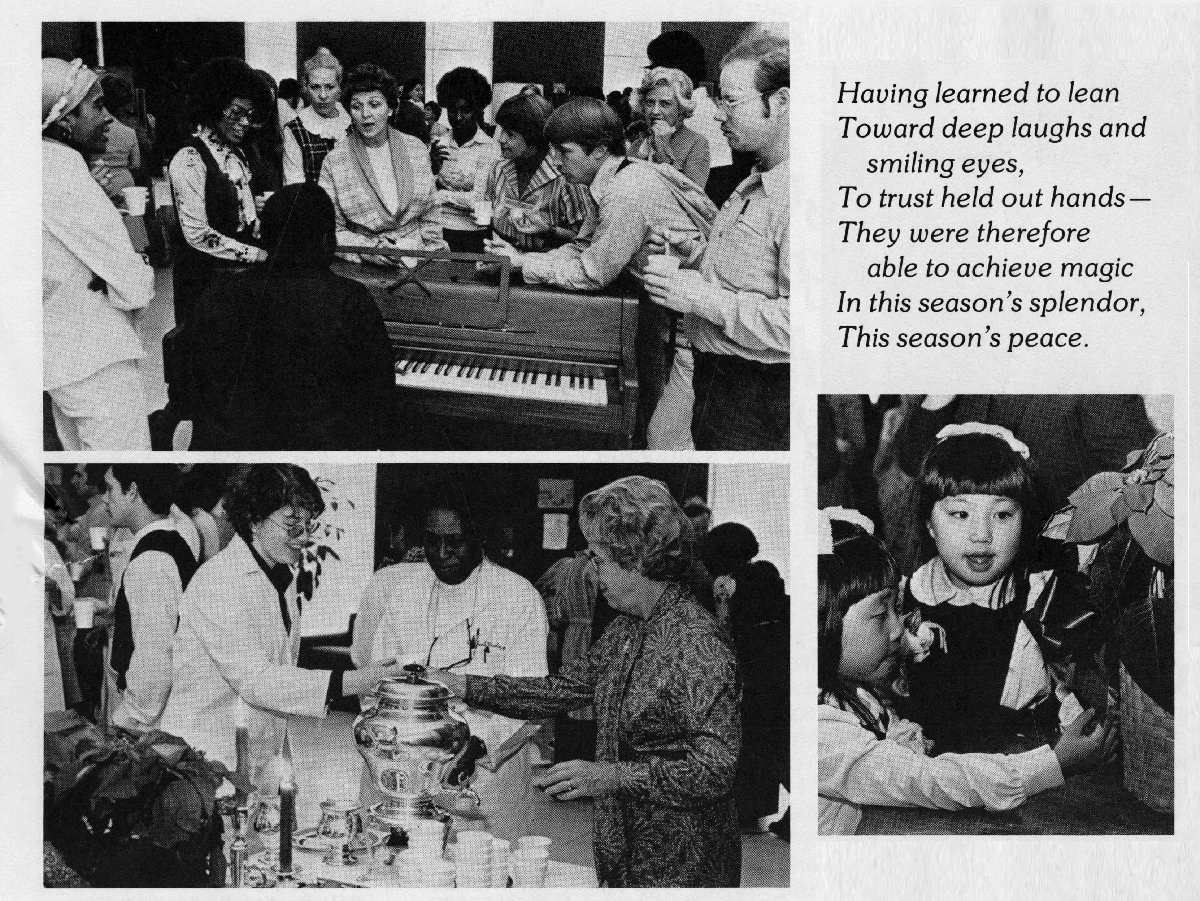 This photo, from the December 1976 – January 1977 issue of Inside Baylor Medicine, courtesy of the Baylor College of Medicine Archives, shows members of the Baylor community and their families enjoying a holiday celebration. Partygoers celebrated with coffee, wassail and Christmas music at the annual event, hosted by the Women's Faculty Club.
If you celebrate, we hope you, your friends and your family enjoy the holiday season. And if you can, take time to give to someone else.
-By Andy Phifer