Throwback Thursday: Y.M.C.A.
The 1970s gave us cultural classics such as Grease, Star Wars and disco music. Who knew The Village People's "Y.M.C.A." would lead to the creation of a dance that is pretty much mandatory whenever the song is played?
This 1999 photo from the Aesculapian Yearbook, courtesy of the Baylor College of Medicine Archives, shows the song lives on through its infectious dance.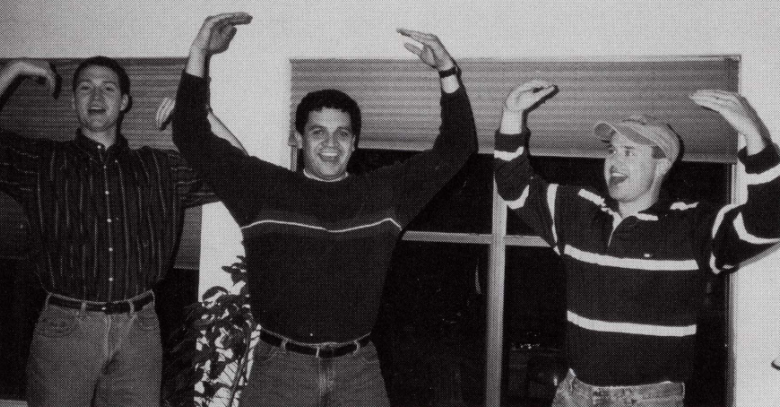 These Baylor students were clearly enjoying themselves, yet there is a burning question: Which of the "Y.M.C.A." letters were being formed here? If you were one of the Baylor students in this photo, let us know in the comments below!
-By Nicole Blanton