Throwback Thursday: Cake, pie… or cookies?
November is half over, and there's a good chance you've got an office holiday party to attend pretty soon. While the stereotypical debate people have over what dessert to dig into is Cake Versus Pie, we'd like to introduce another contender: cookies.
These guys from the 1984 Aesculapian Yearbook, courtesy of the Baylor College of Medicine Archives, have the right idea.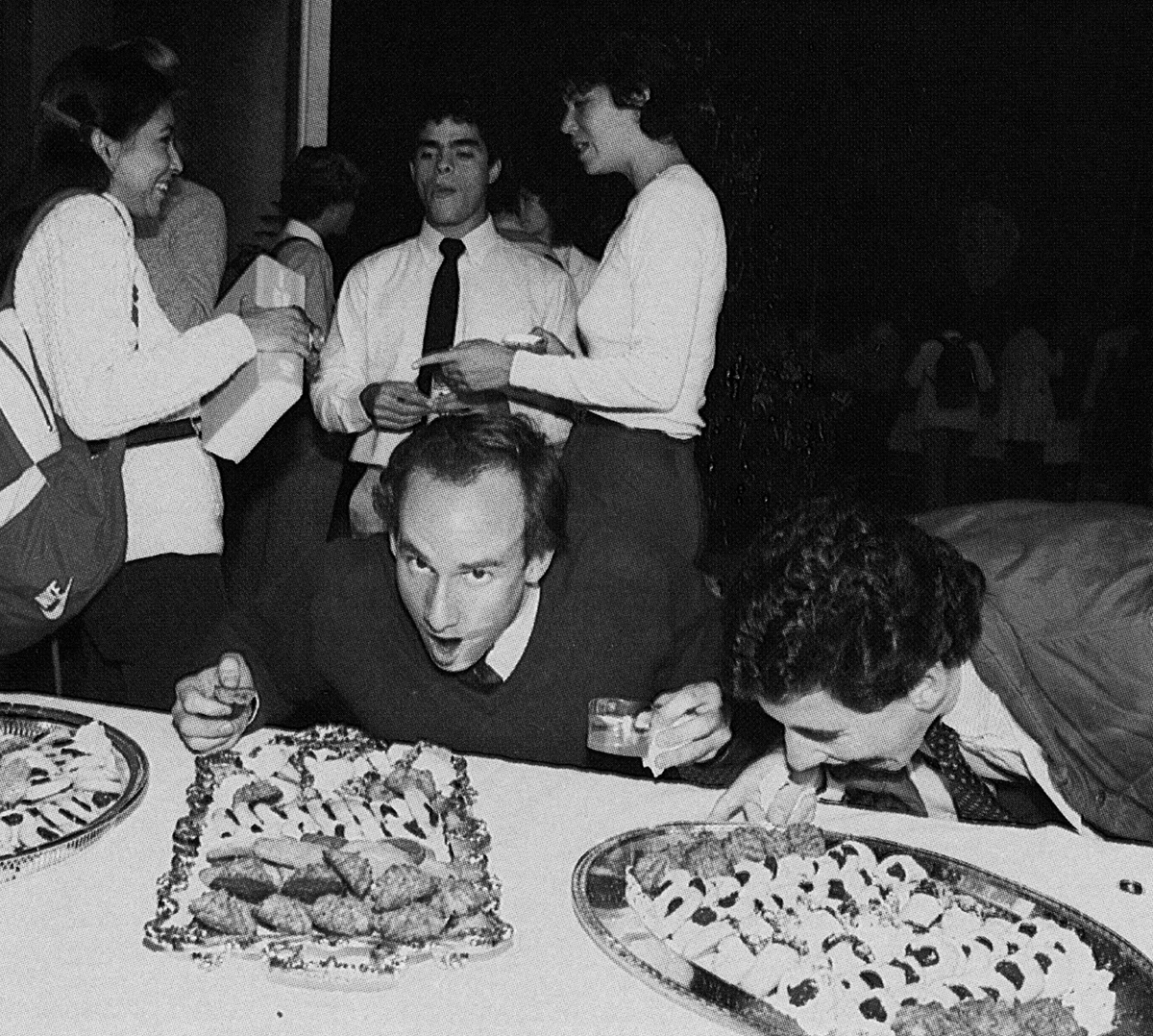 There's so much you can do with the often-overlooked holiday cookie! You can use cranberries instead of chocolate chips for an on-brand treat, or get the kids involved with decorating turkey-shaped cookies.
If you really want to stand out when you gather together for the company Thanksgiving celebration, consider bringing some spice and variety to the party.
(But don't go overboard with sweet treats! And make sure to use an ingredient swap for a healthier dessert.)
-By Andy Phifer