Throwback Thursday: Are you ready for this?
If you've ever been to a sporting event, you've most likely heard 2 Unlimited's 1991 hit "Get Ready for This." Like Queen's "We Are the Champions," it's an inescapable tune if you happen to be a sports fan.
A group of students at Baylor College of Medicine decided to create their own dance routine for the song at their senior play. You can see them showing off their moves in this photo from the 1994 Aesculapian Yearbook, courtesy of the Baylor College of Medicine Archives.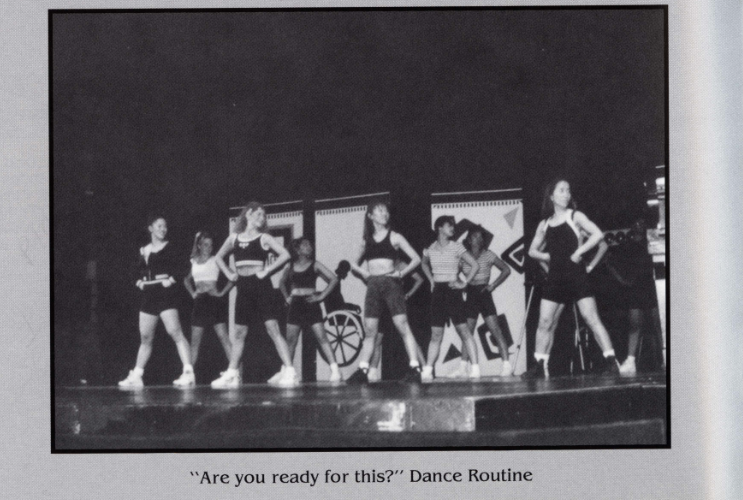 We're unsure of who exactly is in the photo, but are impressed with their confidence and seemingly effortless stage presence. If you are one of the dancers who participated in the routine, let us know!
-By Nicole Blanton