Throwback Thursday: National Nurses Week
National Nurses Week is a time to show appreciation for these vital members of the healthcare profession. Nurses stand on the front lines of medicine and are often the first and last person a patient sees.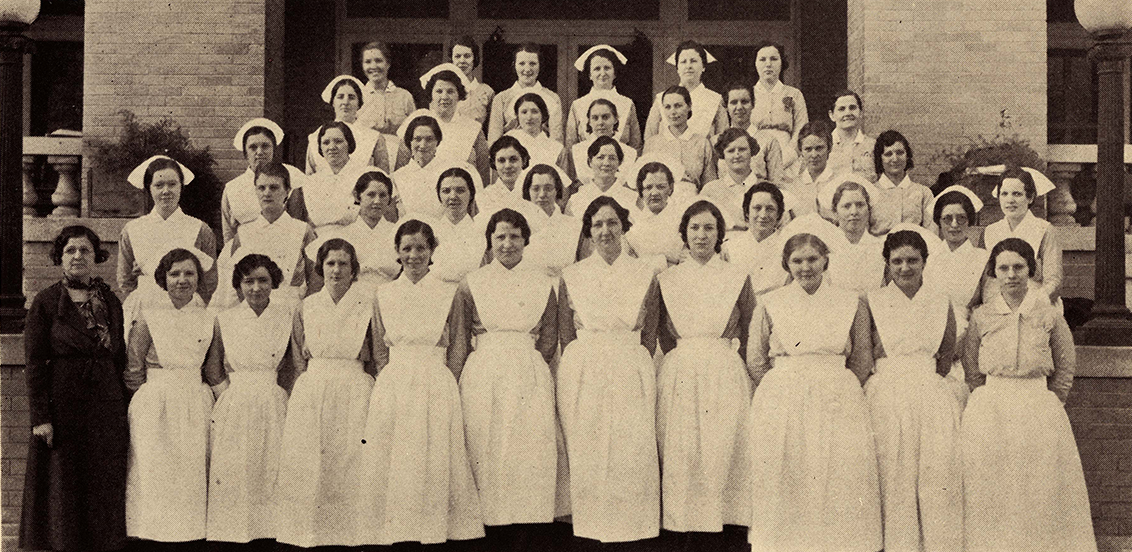 This picture, from the 1933 Baylor University Round Up yearbook, courtesy of the Baylor College of Medicine Archives, shows members of the Grace McBride Young Women's Auxiliary of the Baylor Nursing School. It was a religious organization named for a missionary nurse who died serving in Siberia.
The uniform has changed over the years, but the dedication to bettering the lives of patients stays the same. Thank you, nurses, for everything you do.
-By Andy Phifer