What you should know about lung transplants
If you are suffering from a critical lung disease that was once thought to be terminal, you now have the option of lung transplantation to help increase your chances for survival and improved quality of life.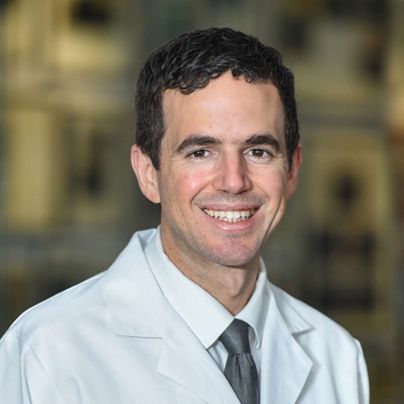 Dr. Gabriel Loor, surgical director of the Lung Transplant Program at Baylor St. Luke's Medical Center, explains the process, potential benefits and post-treatment outlook related to lung transplantation in the Q&A below.
Q: Which conditions may lead to the need for a lung transplant?
A: There are many lung diseases that can end up in lung failure that is irreversible, including COPD, idiopathic pulmonary fibrosis, cystic fibrosis, pulmonary hypertension, sarcoidosis and more. Patients who become too debilitated may no longer become candidates so it's important to consult a transplant center early.
Q: Who are good candidates for the operation?
A: Anyone who has an anticipated two year survival less than 50 percent is a good candidate. The best candidates are those who are listed earlier than later so that they are in better shape for the operation. Good candidates for transplant are then put on a national waiting list.
Q: What should patients know about being placed on the lung transplant waiting list?
A: Your place on the waiting list is based on a number of factors, including the severity of your lung disease. Donor organs are scarce and only 20 percent of donor offers are used. Evolving technologies for organ assessment and transportation are seeking to increase this number and improve the waitlist survival to transplant.
Q: How does age factor into lung transplant surgeries?
A: Age of the recipient can be a factor in long term outcomes. Folks older than 70 for instance could have less durability of the organ and elevated risk from the procedure. However, if they are in otherwise good condition transplant remains a viable option.
Q: Are there alternative treatment options for those who may not be good candidates?
A: We have several options for patients who are not good candidates. Our pulmonologists at the Heart and Lung Transplant Center will review various medication regimens that may optimize the patient to the point that transplant may not even be necessary.
Q: How extensive is the lung transplant operation and what are the post-operative expectations?
A: The operation involves removal of one or two lungs and implantation of one or two new lungs. We have developed less invasive approaches to the procedure to minimize pain and maximize recovery. Survival from the operation is close to 100 percent and the one year survival at Baylor St. Luke's for 2016-2017 was 97 percent.
Lungs can wear out with time so antirejection drugs and surveillance are important. Thankfully, a second transplant is an option as long as the patient remains in good condition for the procedure.
However, if they are in otherwise good condition transplant remains a viable option.
To schedule a visit with the Heart and Lung Transplant Center at Baylor, call 832-355-3000 or request an appointment online.
-By Nicole Blanton