Tackling tuberculosis both at home and abroad
Tuberculosis knows no boundaries. It is a life-threatening disease in the United States and around the world – especially for children. Although there has been a 47 percent drop in TB morality worldwide since 1990, it is still a leading cause of death and suffering for its youngest victims. This stunning statistic is coupled with the World Health Organization's estimate that 210,000 children died in 2015 from TB alone.
Today, March 24, is World TB Day. This campaign is not only designed to build public awareness – it serves as a reminder that tuberculosis remains an epidemic in much of the world. This observation also provides an opportunity to highlight some of the important work underway by researchers at the Baylor College of Medicine and Texas Children's Hospital Global Tuberculosis Program and their collaborators.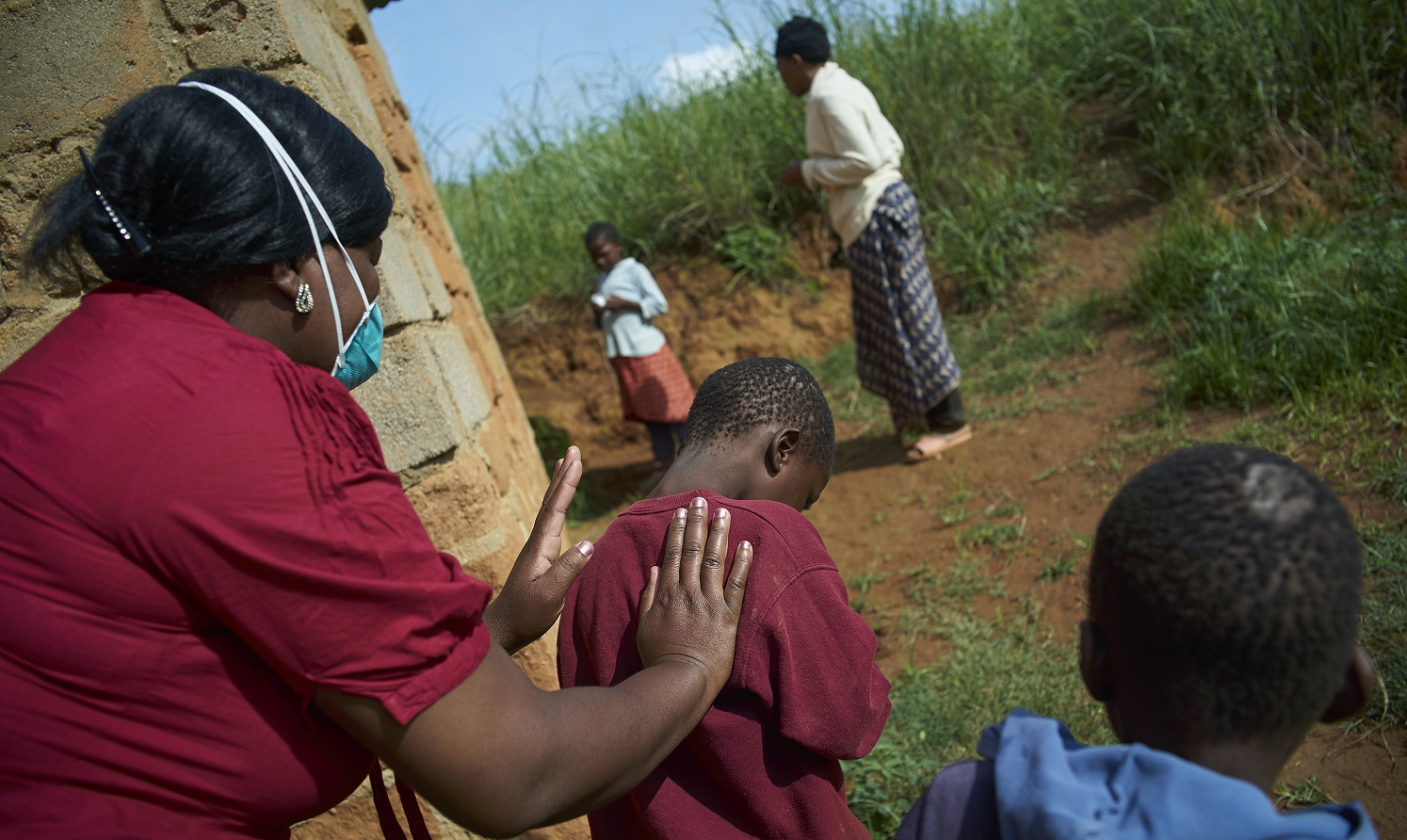 Dr. Anna Mandalakas has worked in the field of global pediatric health since the mid-1990s and now serves as director of the Global Tuberculosis Program.
"We are working to improve outcomes for children and adults affected by the disease around the world and at home, with a focus on more effective diagnosis and treatment of the disease," she said.
Detection
The Global Tuberculosis Program recently published a paper in the journal PLOS ONE that emphasizes the need to improve the detection of TB in children, in whom nearly 70 percent of cases are undetected globally. This initiative screened almost 13,000 children for TB symptoms and improved national child TB case detection rates by 38 percent.
"In addition to improving the detection of TB in children, this program demonstrated that robust and systematic detection of
child tuberculosis is feasible in settings where the disease burden is great," said Mandalakas, lead author of the paper. "Global TB elimination will only be achieved if tuberculosis in children is aggressively found and treated in all corners of the world."
Diagnostics
Collaborating with the Mbeya Center of Excellence in Tanzania, part of the Baylor International Pediatric AIDS Initiative network (BIPAI), Global Tuberculosis Program researchers studied the effectiveness of the Gene Xpert diagnostic test, a molecular test that detects the presence of TB bacteria. Published in BMC Infectious Diseases, the study found that even with access to the Gene Xpert technology, the majority of children diagnosed and treated for TB were diagnosed the old fashioned way through clinical examination, history taking, X-ray and skin tests.
"In resource constrained settings like Tanzania, diagnosing TB in children can be extremely difficult, and the consequences of late or missed diagnosis are severe," said Dr. Jason Bacha, a physician with the BIPAI Global Health Corps and lead author of the paper.
Addressing TB in the United States
Tuberculosis also persists in the United States, although at rates far below most of the world.
The Tuberculosis Clinic at Texas Children's Hospital, under the direction of Dr. Jeffrey Starke, professor of pediatrics – infectious disease at Baylor, sees children with tuberculosis infection and disease and evaluates all children less than five years of age who live in Houston and surrounding counties and have been identified by health departments as contacts to suspected or proven cases of contagious tuberculosis.
Their studies have demonstrated the importance of evaluating parents and close adult relatives of children with suspected tuberculosis, an approach that is key to prevention of childhood TB mortality all over the world.
Other important research has shown new interferon-gamma release assay blood tests for the detection of tuberculosis infection and disease in children to be more accurate than the standard skin tests.
And, Baylor and Texas Children's experts have been active in defining the lower limits of chemotherapy required to cure tuberculosis infection and disease in children. Developing shorter courses of therapy for children is extremely important as it vastly improves the adherence to and completion rates of treatment.
"Our goal is zero tuberculosis deaths in children," Mandalakas said.
Learn more about World TB Day.
-By Dana Benson