Throwback Thursday: Match Day Excitement
Match Day 2017 is upon us, and while you may be celebrating St. Patrick's Day tomorrow, hundreds of Baylor College of Medicine students will be anxiously awaiting to find out where they will complete their medical residencies. It is a special occasion, as evidenced by this 1984 photo from Baylor Medicine (predecessor to BCM Family), courtesy of the Baylor College of Medicine Archives.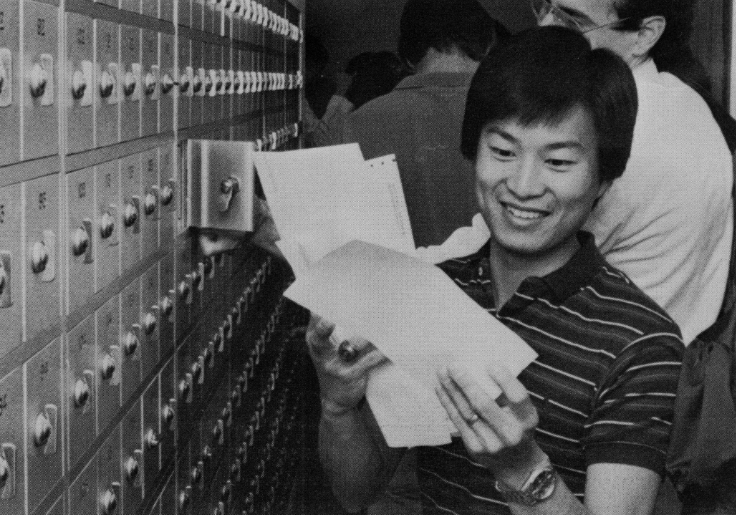 Patrick Giam, fourth-year Baylor medical student at the time, celebrated his discovery that he will be completing his anesthesiology residency at the Hospital of the University of Pennsylvania – Philadelphia. Tomorrow, the class of 2017 at Baylor will also learn their fates. See 2015's and 2014's Match Day Throwback Thursdays and watch a video recap of Match Day 2016.
-By Nicole Blanton