Breast cancer retreat provides hope, promotes understanding
Metastatic breast cancer is a complicated disease, not just in its etiology and biology, but also in how it impacts the relationship between the patient and their caregiver.
To help navigate this relationship as it evolves along with the disease, the Lester and Sue Smith Breast Center, part of the Dan L Duncan Comprehensive Cancer Center at Baylor College of Medicine, held its first metastatic breast cancer retreat in November 2016, hosting eight metastatic patients along with their female caregivers.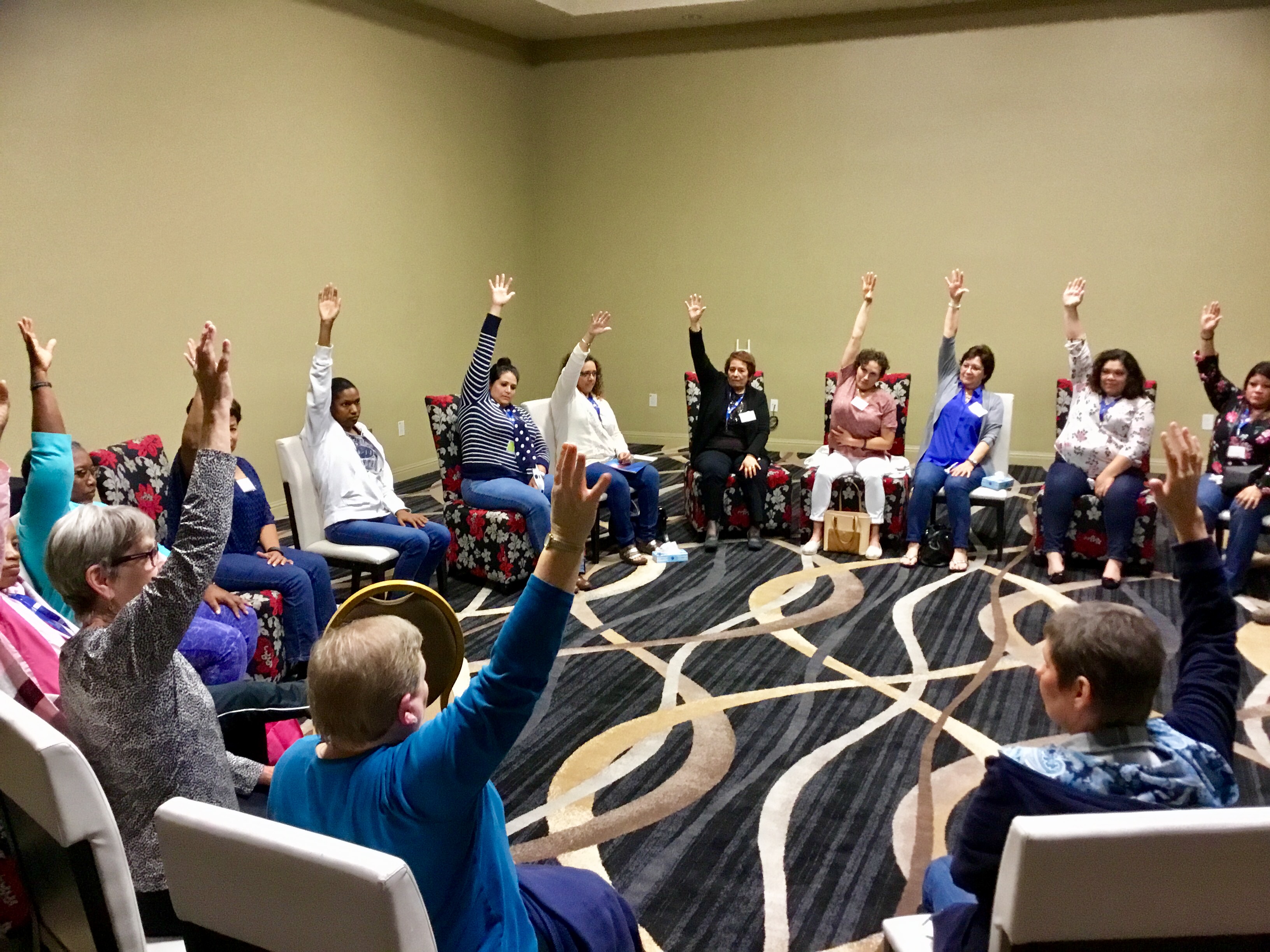 One participant, Amanda Hernandez, registered for the retreat hoping to gain a support network, confidence in speaking openly about her breast cancer, and a greater understanding of communicating with her family, friends and caregivers.
"I really enjoyed myself at the women's retreat. I've never done anything like that before, and have never really had a weekend away from the husband and kids," said Hernandez. "I enjoyed meeting ladies going through the same thing I am."
Hernandez explained that while she does talk about her diagnosis with her family, and they have an idea of what she's going through, she usually shares only the positive aspects of her day.
"I've never really opened up, and I always try to stay positive and brave for my kids. I think if I let myself be depressed or am always concerned about my health, my kids would feel the same, and that's not a healthy life to live."
To help participants encourage deeper discussion, the retreat programming included several activities, including mask painting, Hernandez's favorite. Painting her mask allowed her to confront the fears she has been hiding under the surface.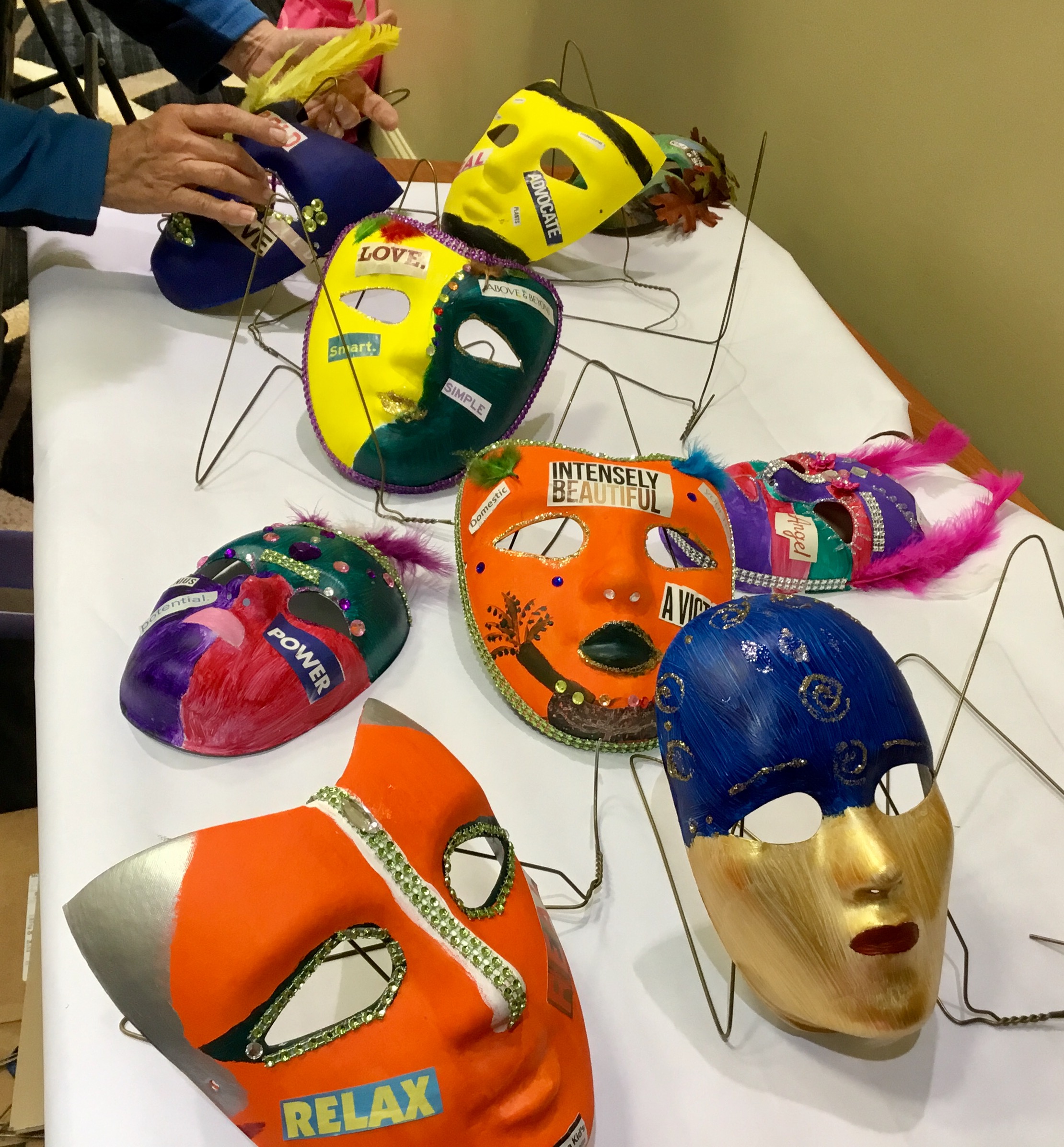 "The outside of my mask was very simple, inspired by my favorite Disney movie "Beauty and the Beast," with red lipstick. On the inside I wrote a lot of the words associated with my diagnosis that I didn't think I would share with anyone, and yet we did," Hernandez explained. "I was able to share some of the fears I have, and knowing other people understand them and that I'm not the only one with these feelings ended up being a great part of the weekend."
"I think the program's slogan, "A Journey of Courage and Hope for Women and Women Who Support Them," rings true to what we aimed to accomplish through hosting this event," said Josh Newby, community project coordinator in the Breast Center. "This retreat is meant to be a time for respite, reflection and sharing for these women, inspiring mutual healing and renewal in themselves along with their caregivers."
Powered by a grant from the National Breast Cancer Foundation (NBCF), the Lester and Sue Breast Center served as the first pilot site in the country for this program. Baylor and NBCF hope to raise the funds to offer similar patient-centered retreats in the future.
"Programs such as the Houston breast cancer retreat can be very valuable to a patient in their treatment process, gaining support and understanding from others going through similar circumstances," said Dr. Angela Coscio, assistant professor in the Breast Center, who presented at the retreat. "It's incredibly moving to hear how much these women have taken away from the weekend, and it is our goal to continue to be able to create and host programs for breast cancer patients in order to inspire that fellowship."
The first Metastatic Breast Cancer Retreat in the United States was launched in 2006 by Lillie Shockney, distinguished service professor of breast cancer at Johns Hopkins University. Shockney, along with a survivor volunteer, helped to facilitate the weekend. The retreat was made possible through collaborations with MD Anderson in The Woodlands and Pfizer.
-By Allison Huseman