Managing diabetes during holidays
Living with diabetes can be difficult, and this is often exaggerated during holidays filled with treats, family meals and relaxation.
With the possibility of an increase of calories and a decrease in exercise, extra steps should be taken to make sure people living with diabetes maintain a healthy lifestyle.
"For the holiday season, I would try to make sure you're fitting in your exercise routine around all of the activities you're participating in," said Dr. Ashok Balasubramanyam, professor in the department of medicine in the division of diabetes, endocrinology and metabolism.
If you know you're going to have a large holiday meal, you can adjust your insulin to the amount of anticipated increase in calories, Balasubramanyam said. But this doesn't mean you can eat twice as much and then take twice as much insulin.
Balasubramanyam has more tips below.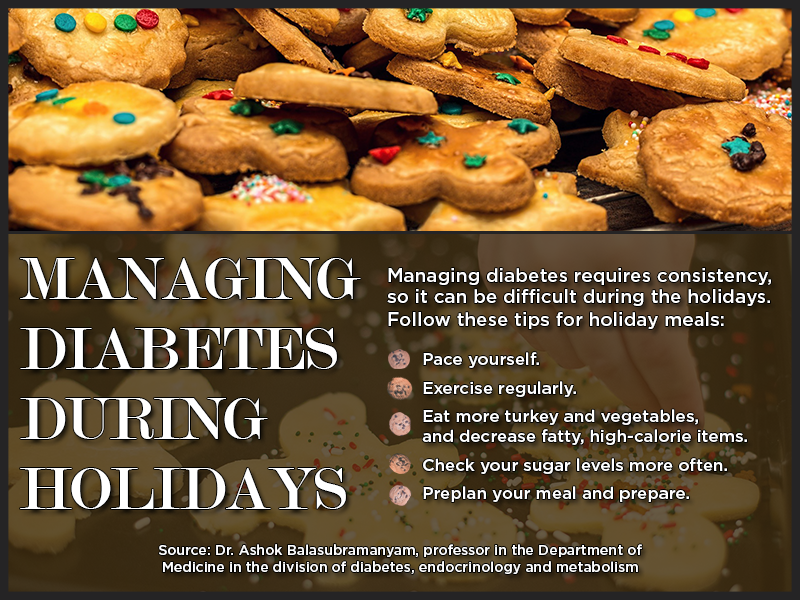 – By Andy Phifer