How strength, courage and support helped me defeat colorectal cancer
As I walk down the halls of Baylor College of Medicine, it's hard to believe it has been 11 years since I began my first day of work here.
After my first job, I was advised to seek work in a research lab. I applied for a number of jobs within the Texas Medical Center, but eventually accepted an offer from Dr. Peggy Goodell in the Center for Cell and Gene Therapy, part of Baylor's Dan L Duncan Comprehensive Cancer Center. I have been here ever since.
Working in the realm of cancer research is very fulfilling in that you feel your efforts may one day benefit others. I have worked on projects ranging from human embryonic stem cell transplants to leukemia drug analyses.
Despite working in oncology research, I never considered that I might develop cancer. This changed on June 7, 2012.
At the age of 32, after years of struggling with Crohn's disease, my whole life changed after an annual colonoscopy disclosed stage 2C colorectal cancer.
Prior to my diagnosis, I had some unusual symptoms for about a month, but had put off my routine scope because I was "too busy." I was being my typical self, trying to participate in as many activities as I could physically handle. It wasn't until things got to the point that I thought I had some sort of blockage in my small intestine that I sought medical attention. Alas, my presumed blockage turned out to actually be a 13 cm. malignant colonic tumor.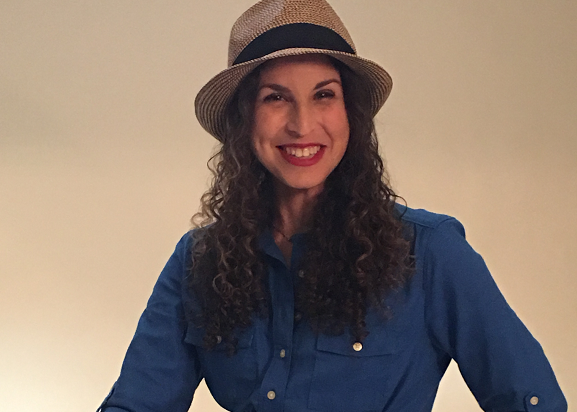 With the support of my family, friends and co-workers, I embarked on one of the hardest life journeys I've had to face. I endured five and a half weeks of chemotherapy and radiation followed by numerous surgeries that left me with an ileostomy.
Along my journey, I've had complication after complication, including drains and tubes exiting my abdomen, kidney failure, and urosepsis. However, I am now cancer free and feeling as healthy as I have been in a long time.
I have emerged from this ordeal with a new mission in life: To help others by spreading awareness about young adult cancer, especially colorectal cancer. I can honestly say that I don't know if I would have survived this journey had I been employed at any other job. The support I received from everyone at Baylor was unwavering, and it took the stress off me so I could focus on getting better and stronger every day.
I have always been passionate about volunteering, but now it has become part of my healing process. I volunteer my time and am part of the Young Adult Advisory Council and Patient and Family Advisory Council at MD Anderson Cancer Center, helped with the Never Too Young Campaign through the Colon Cancer Alliance, and helped organize the SCOPE 5K at MD Anderson and the Get Your Rear in Gear 5K with the Colon Cancer Coalition.
I have been given the opportunity to tell my story in podcasts, blog posts, as well as on survivor panels. If my story can help even just one person with their struggles, I feel like I am doing something worthwhile.
As co-chair of the Get Your Rear in Gear Race this year, I was tasked with the search for a place to hold the event. It was a no brainer to ask the place that I call my second home, Baylor. I am excited for the race and the new ideas we have.
The one great thing about this race and organization is that all the money we raise here benefits organizations across Houston. We have given the money to local colon cancer educational programs and put up informative billboards. This year I hope to find a project at Baylor to give all the proceeds to.
With the help of Dr. Benjamin Musher, assistant professor of medicine in hematology and oncology, we have created an appropriately named Baylor team: The "Baylor Booty Shakers." It would mean the world to me for everyone at Baylor and beyond to bring their families out to the McNair Campus on Saturday, Nov. 19 to join us in helping educate others about colorectal cancer. Register to race or donate online.
When life gives you 100 reasons to cry, show life that you have 1,000 reasons to smile. I will end this with a quote that I have on my door at home as a constant reminder of my journey: "Be kind, for everyone you meet is fighting a battle you know nothing about."
-By Allison Rosen, lab manager in the Stem Cells and Regenerative Medicine Center at Baylor College of Medicine