Programs committed to helping minority youth see opportunities in medicine
"What they see is what they'll be" is the mantra for the 100 Black Men of Metropolitan Houston, an organization with the expressed purpose of improving the quality of life for African-Americans and other minorities.
Karif Carroll has extended that motto into Mentoring to Medicine, a 100 Black Men program that allows young African-American middle and high school students an opportunity to visit a medical school and see African-American physicians who have made the journey to become doctors.
Motivated by the data from a 2014 report done by the Association of American Medical Colleges, which indicated the number of African-Americans applying to medical school was lower compared to what it was 40 years prior, Carroll, committee chair of Mentoring to Medicine, believed it was important to tackle health disparities in the African-American community by beginning to build a future workforce of African-American practitioners who can deal with the health disparities directly.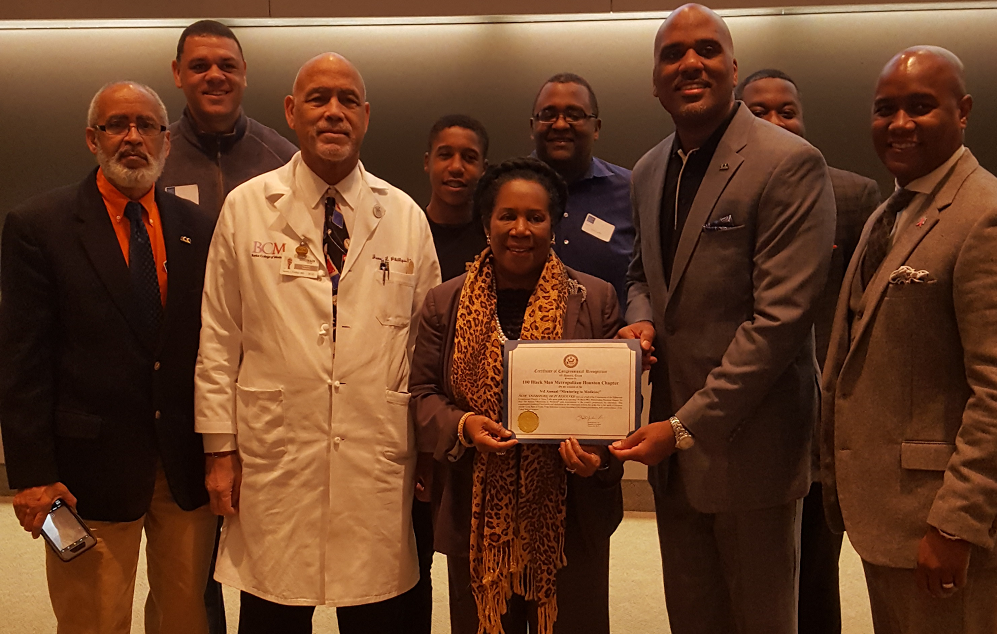 According to Carroll, Dr. James Phillips, senior associate dean for diversity and community outreach at Baylor College of Medicine, was among the names that came up when he was researching local medical schools.
"Dr. Phillips was extremely receptive and he was excited about the concept of Mentoring to Medicine. That's how we began collaborating with Baylor," Carroll said.
Phillips said he is glad to help give students this opportunity and hopes that Mentoring to Medicine encourages students to join Saturday Morning Science. He is the founder and director of the program.
"I've been running Saturday Morning Science for 12 years and the goal is to get students who are underrepresented in medicine to go into medicine, much like the goal of Mentoring to Medicine," Phillips explained.
The Mentoring to Medicine program recently featured Baylor medical school graduate, Dr. George Williams, now a critical care specialist at Memorial Hermann. He spoke to the students about how to proceed into a career in medicine.
The students also participated in 45-minute breakout sessions where one or two mentors spoke to them about the importance of having good study habits and good grades as well as what to expect regarding the SATs.
"The feedback about the program has been life impacting and that's not just for me; that is for the physicians who have had the opportunity to interact with students, for the students themselves, and their parents," Carroll said.
"During the second year we did this, I had a mother come up to me and she was crying tears of joy to express her gratitude that we put on a program like Mentoring to Medicine for the public and that her child could participate."
-By Julia Bernstein