Throwback Thursday: History has its eyes on you
From virtual reality headsets, to digital cameras and programs that let people with disabilities communicate, eye tracking software is a technology that has been integrated into modern living.
But the concept of eye tracking technology isn't new – it began in the 1970s.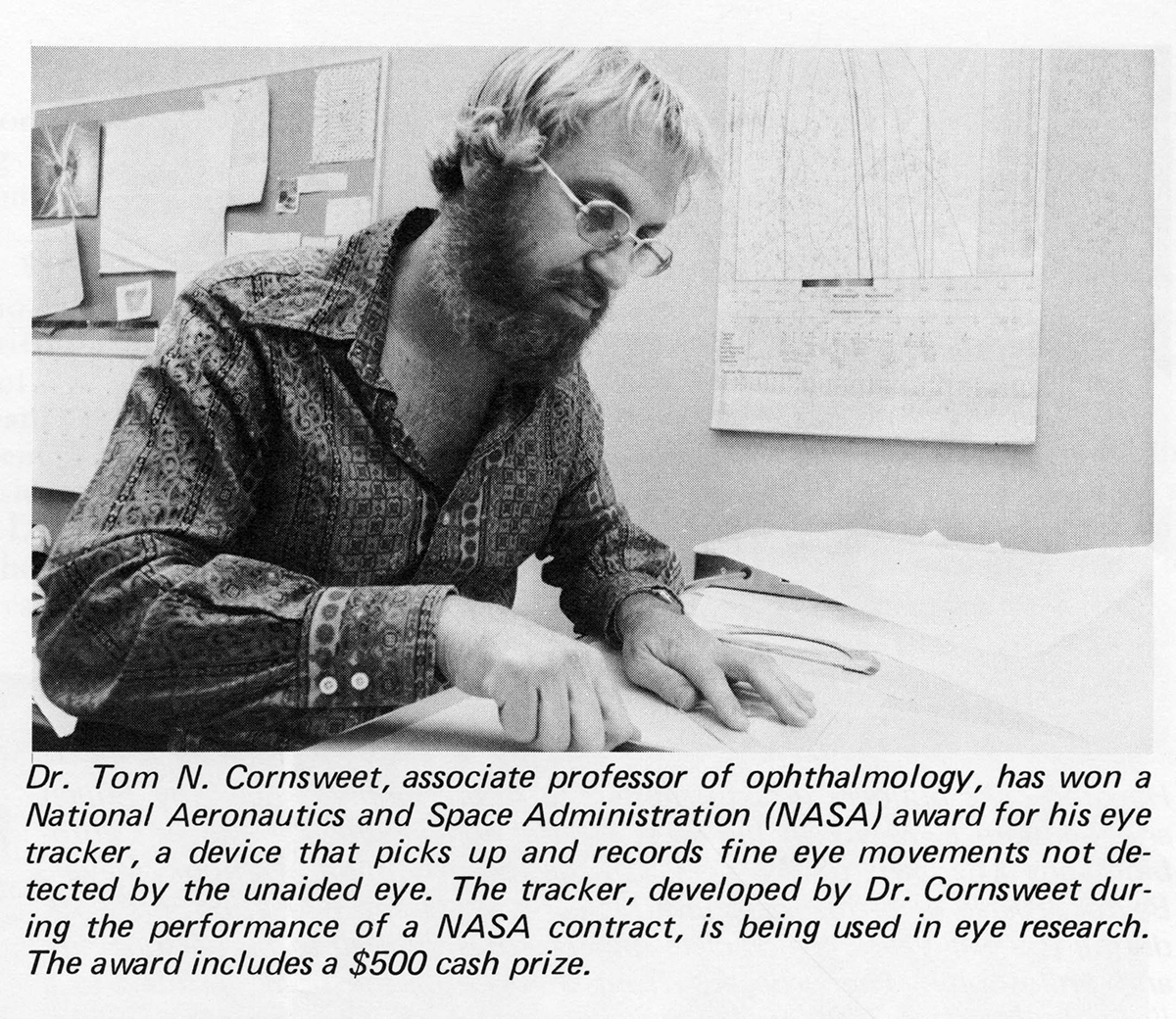 Right here at Baylor College of Medicine, when Dr. Tom Cornsweet was an associate professor of ophthalmology, he developed one of the earliest eye tracking devices while working for NASA. He was awarded a $500 cash prize for the research, according to a 1975 edition of Inside Baylor Medicine, courtesy of the Baylor College of Medicine Archives.
It goes to show, you never know how innovation will be used to propel technology beyond research and into practical uses ranging from video games, advertising and tools that help improve the lives of others.
-By Andy Phifer