Altered metabolism in castration-resistant prostate cancer may point to new therapies
Advanced prostate cancer is usually treated by removing androgen, the male hormone that helps it grow. Although initially effective, this treatment often leads to the tumor becoming castration resistant — it is able to grow without androgen, a lethal condition.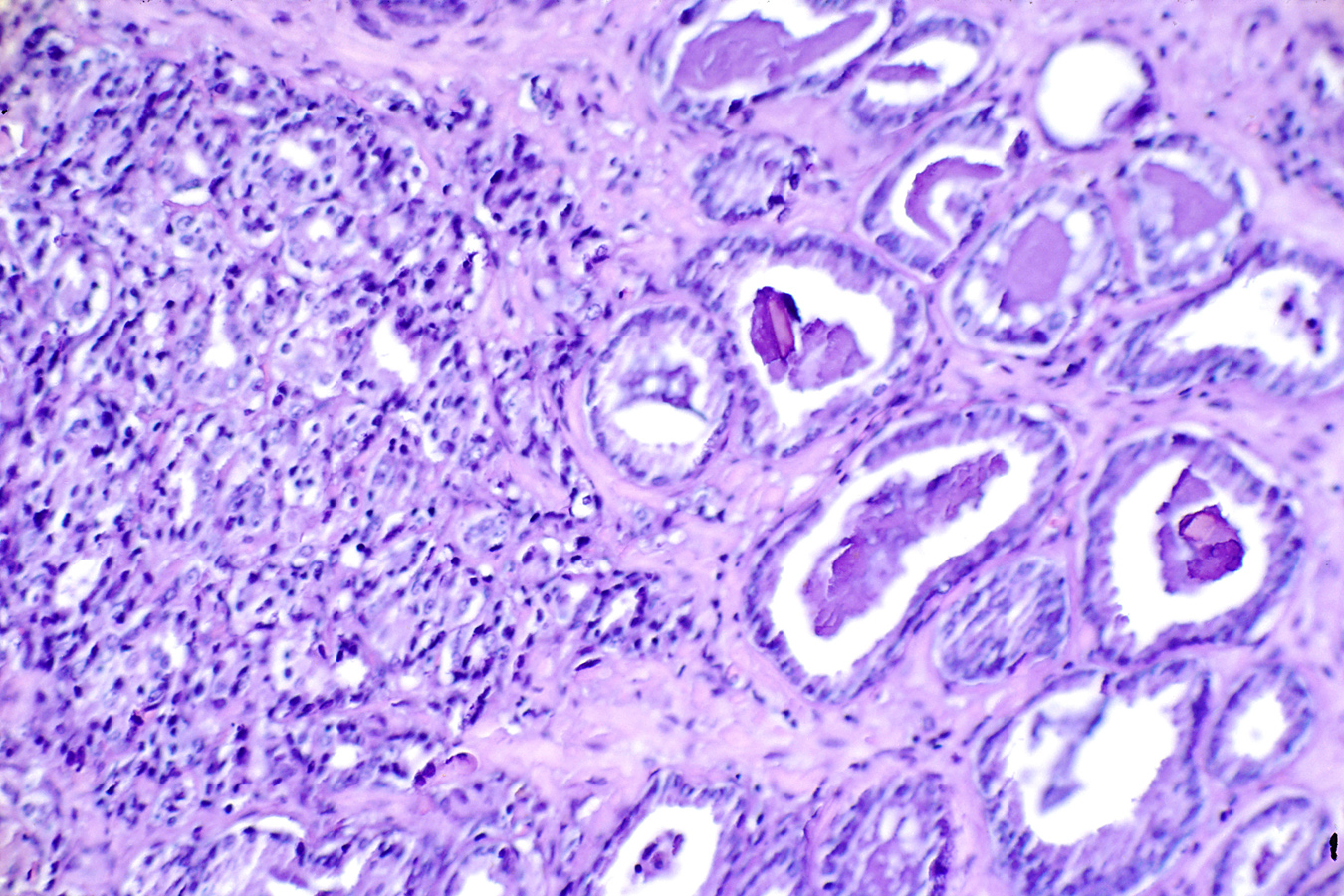 Researchers from Baylor College of Medicine and University of Michigan, along with collaborators in other institutions, have determined that castration-resistant prostate cancer (CRPC) has particular metabolic characteristics that may open new possibilities for treatment. The results appear in Nature Communications.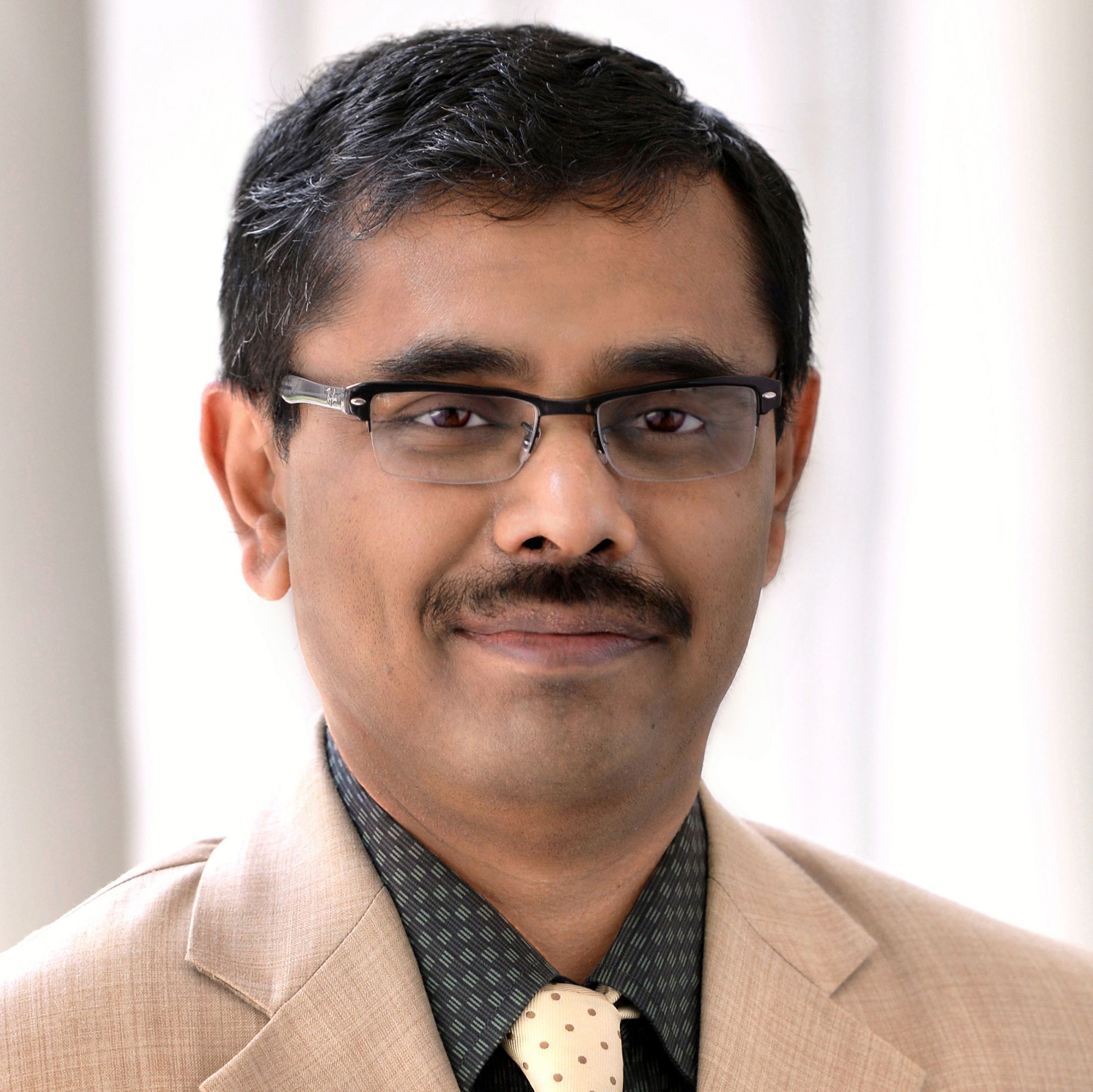 "Using an innovative approach to integrate gene expression and metabolomics data, we identified key metabolic pathways that are altered in prostate cancer," said corresponding author Dr. Arun Sreekumar, professor of Molecular and Cellular Biology, the Alkek Center for Molecular Discovery and the Verna and Marrs McLean department of Biochemistry and Molecular Biology at Baylor. "Of these metabolic pathways, the hexosamine biosynthetic pathway (HBP) showed significant alterations."
The researchers discovered that HBP is much less active in castration-resistant than in androgen-dependent prostate cancers. Furthermore, having reduced HBP activity is likely to enhance tumor growth.
"When we experimentally knocked down genes involved in HBP in cells similar to CRPC tumor cells, the cells responded with a marked increase in proliferation, both in cell culture and animal experiments," said Sreekumar. "When the cells with reduced HBP received UDP-N-acetylglucosamine, a product of this metabolic pathway they lacked, the cells slowed down their growth."
When the researchers added UDP-N-acetylglucosamine and a clinically used anti-androgen (i.e., enzalutamide) to the CRPC cells growing in the laboratory, the cells reduced their proliferation further.
"This result is particularly noteworthy because our cells were essentially resistant to enzalutamide alone," said Sreekumar.
The results indicate that studying the metabolic characteristics of tumors resistant to therapy offers the possibility of discovering new targets to treat cancer. In this case, the results identify HBP as a potential therapeutic target for castration-resistant prostate cancer, a disease that accounts for close to 30,000 deaths annually in the United States.
Other researchers who participated in this work include Akash K. Kaushik, Ali Shojaie, Katrin Panzitt, Rajni Sonavane, Harene Venghatakrishnan, Mohan Manikkam, Alexander Zaslavsky, Vasanta Putluri, Vihas T. Vasu, Yiqing Zhang, Ayesha S. Khan, Stacy Lloyd, Adam T. Szafran, Subhamoy Dasgupta, David A. Bader, Fabio Stossi, Hangwen Li, Susmita Samanta, Xuhong Cao, Efrosini Tsouko, Shixia Huang, Daniel E. Frigo, Lawrence Chan, Dean P Edwards, Benny A. Kaipparettu, Nicholas Mitsiades, Nancy L. Weigel, Michael Mancini, Sean E. McGuire, Rohit Mehra, Michael M. Ittmann, Arul M. Chinnaiyan, Nagireddy Putluri, Ganesh S. Palapattu and George Michailidis, from Baylor College of Medicine, University of Washington, University of Michigan, Maharaja Sayajirao University of Baroda, University Houston, Houston Methodist Research Institute, Howard Hughes Medical Institute, and the Dan L Duncan Comprehensive Cancer Center. Drs. Sreekumar, Palapattu and Michailidis are co-corresponding authors of this study.
This project was supported by the Diana Helis Henry Medical Research Foundation, the National Institutes of Health (grants 1RO1CA133458-01, U01 CA167234, RCA145444A, P30CA125123, R01 CA184208, R21CA173150 and R21CA179720), Department of Defense (W81XWH-12-1-0130), National Science Foundation (Q5 DMS-1161759, DMS-12-28164, DMS-11617838, RP150451), American Cancer Society (27430-RSG-15-105-01-CNE), CPRIT, as well as funds from the Alkek Center for Molecular Discovery. This project was also supported by the Agilent Technologies Center of Excellence in Mass Spectrometry at Baylor College of Medicine, Integrated Microscopy Core and shared Proteomics and Metabolomics core at Baylor College of Medicine with funding from the NIH (HD007495, DK56338 and CA125123), CPRIT (RP120092), the Dan L Duncan Comprehensive Cancer Center and the John S. Dunn Gulf Coast Consortium for Chemical Genomics.
Receive From the Labs via email