Throwback Thursday: Get yours today!
Yearbooks are expensive to make. Sometimes, to offset cost, yearbook staffs offer advertising space to local businesses in the back of the books. Sometimes, an ad falls through or doesn't get sold, and there's extra space. And when that happens…
Sometimes the yearbook staff has a little fun and uses a fake ad instead.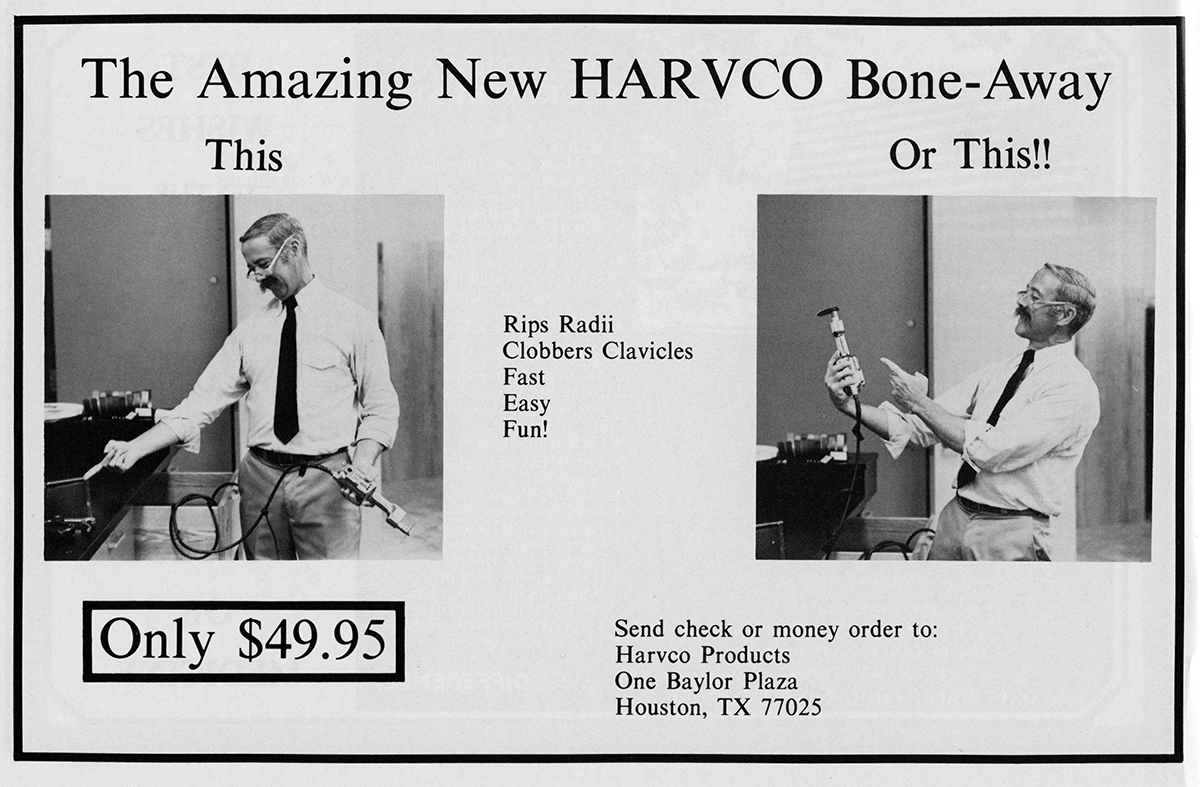 Do you need to cut some bones really fast? There's got to be a better way! And there is, thanks to this fake advertisement from the back of the 1984 Aesculapian yearbook, courtesy of the Baylor College of Medicine Archives.
We cannot stress enough that you can't buy this product. That isn't even a valid address.
– Andy Phifer