Throwback Thursday: Breathe easy
Within seconds, a family dinner or pool party can turn serious when someone needs cardiopulmonary resuscitation (CPR). In this 1974 photo from Inside Baylor Medicine, courtesy of the Baylor College of Medicine Archives, Dr. Albert Raizner (right), then assistant professor of medicine and now clinical professor of medicine – cardiology, demonstrates mouth-to-mouth resuscitation and external heart massage to a colleague.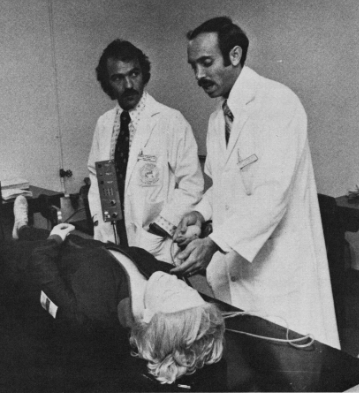 Nowadays, Baylor students are taking CPR education beyond the medical community. Learn how the MassCPR program is helping save lives through free CPR training courses.
-By Nicole Blanton