PaintFest America brings creativity, healing to cancer patients
For those dealing with a cancer diagnosis, painting can be a therapeutic way to cope with difficult circumstances, explore creativity and bond with friends and family.
Dozens of cancer survivors, patients, supporters and family members gathered on July 18 to celebrate the healing power of art. The NCI-designated Dan L Duncan Comprehensive Cancer Center hosted the Foundation for Hospital Art's PaintFest America campaign, which brings this creative outlet to 50 states, in 50 days, with the Baylor St. Luke's Medical Center McNair Campus serving as the host location for Texas.
Dr. Matthew Ellis, professor and director of the Lester and Sue Smith Breast Center in the Dan L Duncan Cancer Center, was on scene to provide his input into the impact of the event, saying, "PaintFest America is doing something really unique for the cancer community. It's encouraging to see an organization focus on the healing elements of art and bring it into a supportive setting. We are excited to be involved in the project."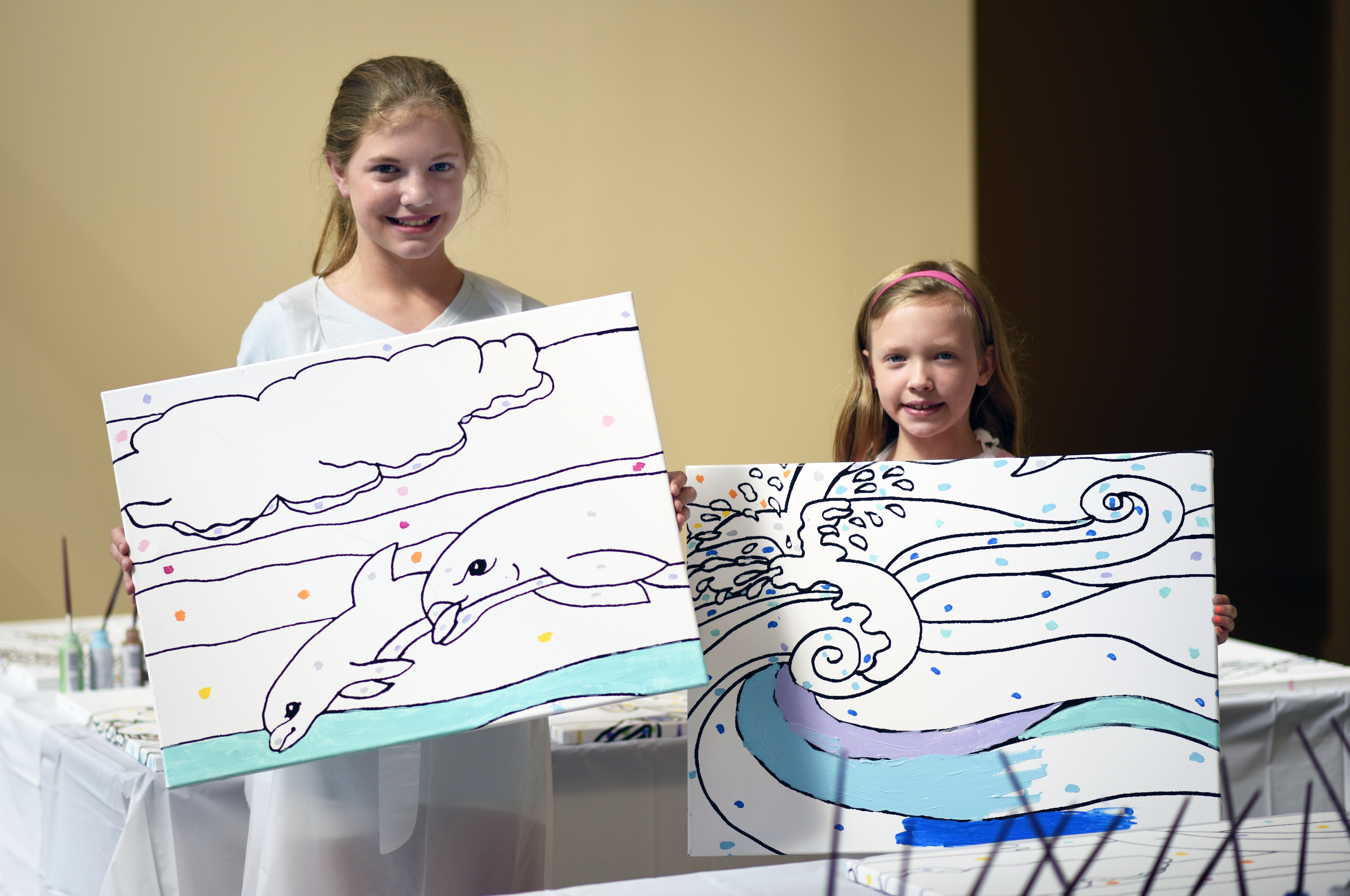 The Foundation for Hospital Art has been providing comfort and love to hospital patients through art for 32 years. The goal of the tour is to create and display artwork with a specific focus on cancer facilities. Each hospital received multiple murals, which feature different designs and offer a paint-by-numbers type approach, creating an inviting and encouraging creative environment for participants of all ages.
"As a cancer center, we were drawn to participate in this event because it's easy to see how a project like this can lift the spirits of those undergoing difficult courses of treatment," said Dr. Kent Osborne, professor and director of Baylor's Dan L Duncan Comprehensive Cancer Center. "Art can provide creative stimulation and a constructive distraction to the hospital setting."
The campaign as a whole will provide more than 200 murals throughout the United States, including unique panels for each state featuring its state bird and flower. Once assembled, the "Stars of Hope" state panels will create a larger 10' x 15' mural, which will be assembled on the final day in New York.
Following the unveiling at the New York finale on Aug. 23, Baylor will receive the special Texas panel to display in our institution, along with the panels that were completed during the event itself.
View photos from the Paintfest America event in the gallery below.
-By Allison Huseman