Raise funds for charity at The Bowling Ball
The members of this year's Charity Ball committee, Andre Critsinelis, Zachary Stone, Jordan Krieger, and Callie McCool, invite you to join us in celebrating as Baylor College of Medicine presents its 21st annual Charity Ball, "The Bowling Ball!"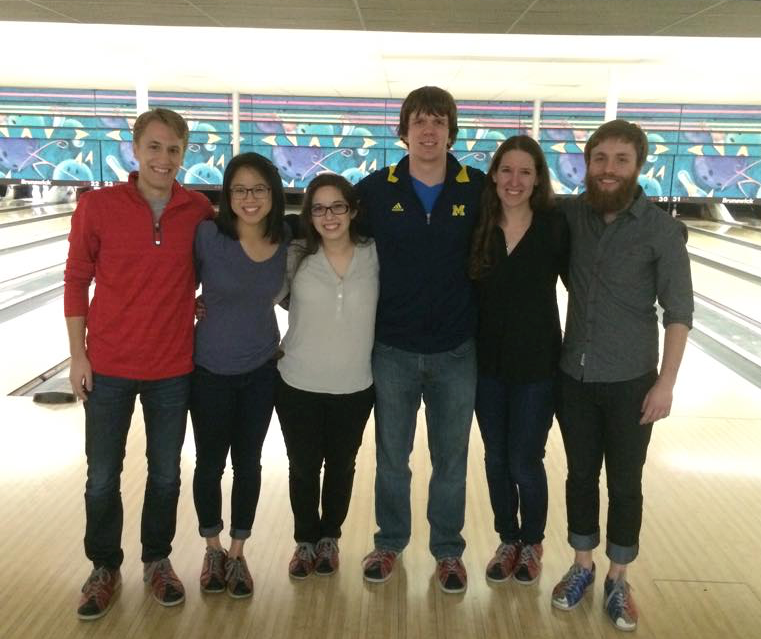 The Charity Ball was originally an evening of dining, dancing, a casino and silent auction. For the past three years, rather than host a traditional charity gala, we decided to organize the Charity Bowling Ball, which has been immensely popular among Baylor students, faculty and staff. We are so excited to be hosting, for the fourth year in a row, a night of bowling, food, music, silent auction, and family fun from 6 to 9 p.m. on April 1, 2016 at Palace Bowling Lanes.
With help from the Baylor community, the proceeds from Charity Ball will once again support two worthy and accomplished charities; the H.O.M.E.S. Clinic and the International Rescue Committee.
About our charities
H.O.M.E.S. clinic is an entirely student-run clinic. Due largely to the collaborative network formed by Baylor College of Medicine, the University of Texas Health Science Center, the University of Houston College of Pharmacy, as well as Healthcare for the Homeless, this clinic provides healthcare services and resources to the diverse homeless population of downtown Houston.
The International Rescue Committee helps to restore health, economic well being and power to people devastated by disaster and conflict. Their efforts include helping refugees gain access to health care, providing over 2 million people with access to clean drinking water or sanitation, vaccinating more than 440,000 children under the age of one against measles, and much more.
How to participate
Event registration is open to the public and tickets can be purchased online ($20 for all students; $25 for non-students). The deadline to register is Friday, March 25. If you are unable to attend the event but would still like to make a contribution, donations can also be made online (select "other" and write in "Charity Ball.")
The Charity Ball and these volunteer organizations will succeed only with continuing support and donations from supporters like you. We look forward to seeing you at Baylor College of Medicine's 21st Annual Charity Ball!
If you have any questions about our charities, the donation process, or the event itself, please feel free to contact us.
-The 2016 Charity Bowling Ball committee